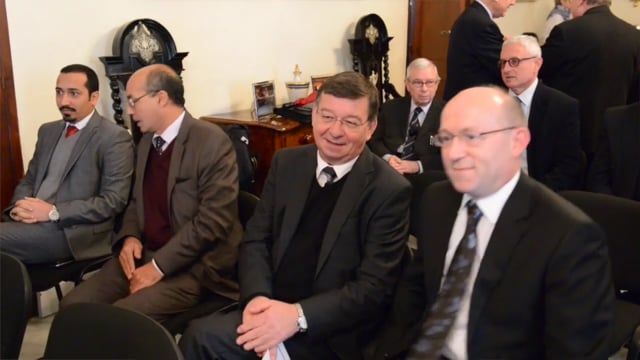 The role of technology in modern diplomacy • Video by Ray Attard
Addressing ambassador and experts at the Digital Diplomacy Day, Foreign Affairs minister George Vella said that diplomacy is a mixture of innovation and tradition, with its basic aspects dating back to practically the dawn of civilisation, but its needs changing as technology has progressed and continues to progress so fast.
"Contemporary diplomacy is both traditional and innovative, and the Post-graduate course offered by the Diplo Foundation in collaboration with the University of Malta, focuses on precisely that," Vella said.
Vella explained that the course has been offered since 1994, and it gives alumni from all over the world the possibility to get a diploma and eventually even a Master's in the subject of contemporary diplomacy.
"The course has so far reached over 3,000 alumni from 180 different countries, and it is the first in a series of courses planned in Malta," Vella added.
"Courses such as this exist with the aim of narrowing the digital divide between developed and developing countries."
Director of Diplo Foundation Jovan Kurbalja, speaking at the event, said that the internet, and social media in particular have changed the way diplomats do their work.
"The fact is undeniable, but the focus now should fall on striking a balance between technology and innovation and understanding when technology can be a tool and when it can be a distraction," Kurbalja said.
According to Kurbalja, the 250 twitter accounts belonging to world leaders, show a new style of communication for leaders and diplomats with their people. Quoting a few success stories of the kind, Kurbalja said that ministries in the UK have managed to strike an ideal balance between the professional and the personal on their social media pages.