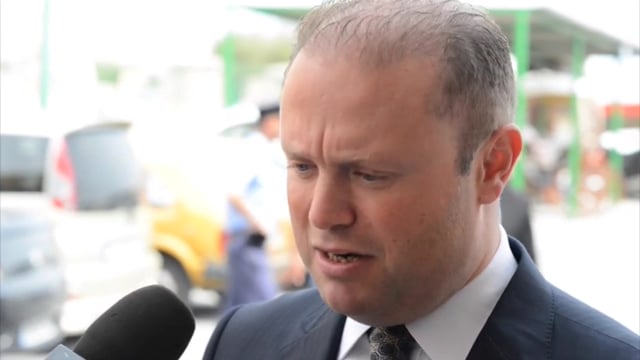 Malta cautious about issuing humanitarian visas • Video by Ray Attard
Prime Minister Joseph Muscat said that Malta was playing its part in the humanitarian crisis that refugees were going through by taking part in a EU plan to relocate and resettle asylum seekers.
According to an EU action plan on migration presented earlier this year, member states were to agree on the relocation of 40,000 asylum seekers from Greece and Italy and the resettlement of 20,000 others.
Provisional figures issued by the European Council showed that Malta is set to receive 74 migrants in relocation and resettlement plans. Unconfirmed figures now point towards Malta receiving 133.
"Although we had our own issues with refugee numbers in the past, Malta is willing to accept refugees from Italy and Greece," Muscat said.
However, he was more cautious when asked why Malta was not issuing humanitarian visas to Syrian refugees.
"It is not always easy to balance the necessary bureaucratic processes and the humanitarian needs," Muscat said. "We face many challenges in this regard because it is often difficult to obtain and verify information about applicants to be sure there are no abuses."
Pointing out that Malta was also facing requests from people in Libya to come to Malta, Muscat said that it becomes more difficult if they do not satisfy all the necessary criteria or if the authorities cannot certify the information.
"Our decision to accept refugees from other countries is not a reaction to the heart-breaking photo that appeared on the media some days ago," Muscat said referring to the image showing the corpse of three-year-old Ayan washed up a Turkish resort, "but it has been our policy for a long time now, and we will continue to stress this position."
He added that the challenge for Malta, was that it was a country on the doorstep of a war-torn country, which made challenges and responsibilities faced even greater.
"We have to be sure, for instance, that none of the asylum seekers we accept are associated to terrorist groups," he said, adding that entry into Malta, would essentially mean entry into Europe.