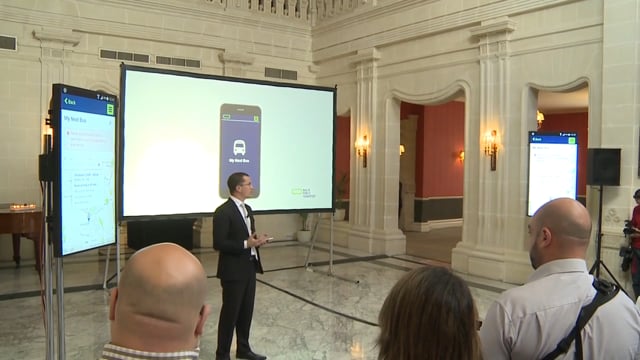 A new mobile app will allow commuters to precisely find out how long they have to wait for their bus to arrive.
Malta Public Transport chief executive Konrad Pule told a press conference that transponders on the bus will send information to the app every 20 seconds, which will then display the actual location of the bus.
The app, available for free on Google Play Store and Apple Store, will also allow commuters to plan their journeys – through criteria such as shortest distances and minimum bus transfers.
The app will also display the user's account history and the balance of tallinja cards, and will allow users to top up their accounts through the phone.
"We strive to run the services on time but things can happen along the route," Pule said. "This app gives passengers a tool to plan their journey accordingly."
He said that 40 million people travelled on public transport last year and that around half the population already has a tallinja card, only a year after it was launched.
"The company has invested in technology and new buses and equipment as well as training for personnel," he said, adding that the company was committed towards improving the product available.