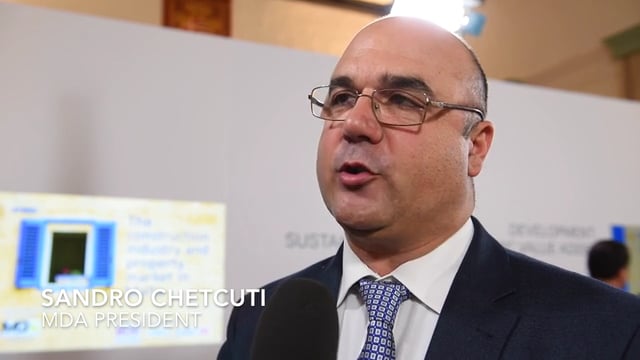 MDA-commissioned study finds no evidence of property bubble
A study carried out by auditing firm KPMG on behalf of the Malta Developers association has concluded that there is no property market bubble.
According to Mark Bamber, the study's author, there was no sign of a "supply glut", nor was there evidence suggesting that price increases were not being matched by an increase in demand.
Addressing a press conference during which an overview of the study's findings was given, Prime Minister Joseph Muscat thanked the MDA for taking the initiative in carrying out the study while emphasising the importance of policy makers having the necessary information to inform decisions being taken.
"Let's be clear, there would have been a resistance to a study like this in the past," he said, adding that had the study found that there were serious problems with the industry, it could have impacted confidence in the industry, and the economy.
Muscat noted that the study found that the affordability of housing had increased in recent years and pointed out that development and affordability were two sides of the same coin. Despite this, he said that the story was different in the rental market since people were still having to deal with situation where their rent has exploded overnight.
He said that in the forthcoming budget, the government would.be announcing what it felt was the way forward in this regard, adding that government wanted the MDA to be stakeholder in this way forward.
He said that while the current administration understood that investors deserved a return on their capital abuse by people "trying to make a quick buck" could not be accepted.
The Prime Minister also stressed that rather than a bubble, the study had shown that the market was being driven by strong economic growth and demand. He insisted however, that despite the sector's strong performance, the government would continue offering incentives aimed at increasing homeownership.
Main findings
Among the study's findings were that almost a quarter of Maltese jobs were linked to the construction sector and that almost 15% of the country's Gross Value Added – the measure of the value of goods and services produced nationally – came from the construction sector.
According to the study the gross value added in 2015 was €2.5 billion.
Another finding was that despite the willingness on the part of developers to use and invest in more environmentally friendly techniques, such as double-glazed windows, "it seems that buyers are not yet aware of the advantages and possible financial benefits".