[WATCH] Updated | PN administrative council backs calls for Simon Busuttil to resign
The meeting was called after PN leader Adrian Delia requested his predecessor, Simon Busuttil to suspend himself from the party following the results of the Egrant inquiry • Simon Busuttil remains defiant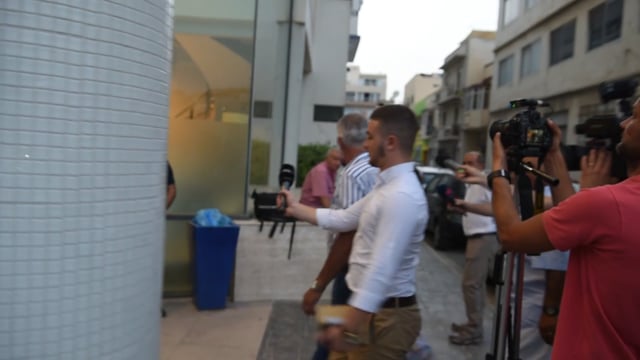 PN administrative council calls urgent meeting after Egrant inquiry report
Updated at 12.10am with PN statement
Adrian Delia has won the unanimous backing of the Nationalist Party's administrative council in calling for his predecessor Simon Busuttil to resign from the parliamentary group.
In an urgent meeting called on Sunday evening, the PN organ called on Busuttil to follow the line taken by Delia "in the best interest of good governance, the fight against corruption and party unity" and suspend himself from the parliamentary group.
This, the statement released by the administrative council read, was necessary for the party to "fight its battles in a more effectve way"."Nobody is bigger than the party. Nobody is bigger than the truth.
Nobody is bigger than the country," the PN said, as it also called on the Prime Minister to remove Keith Schembri and Konrad Mizzi, who had opened companies in Panama.
The administrative council met for around three hours and after the meeting, Delia told reporters Busuttil's comment earlier in the day that he was colluding with Muscat was "absurd".
Busuttil has so far refused to resign and in a Facebook reaction after the PN administrative council's decision was communicated, he insisted that he would "continue to work for justice, even without Adrian Delia's support".
Earlier
The meeting was called after the PN leader Adrian Delia requested his predecessor, Simon Busuttil to suspend himself from the party following the results of the Egrant inquiry.
The PN Council is made up of the highest ranking party representatives and includes the heads of its various sections.
Busuttil took to Facebook, writing that he was willing to face the Administrative Council to have his say, saying he wanted to fight for the truth even if he stood alone.
Busuttil posted on Facebook, saying "should the Council have any questions to ask me, I am available to attend and answer. The short notice will not stop me from fighting on for justice, even if I am alone."