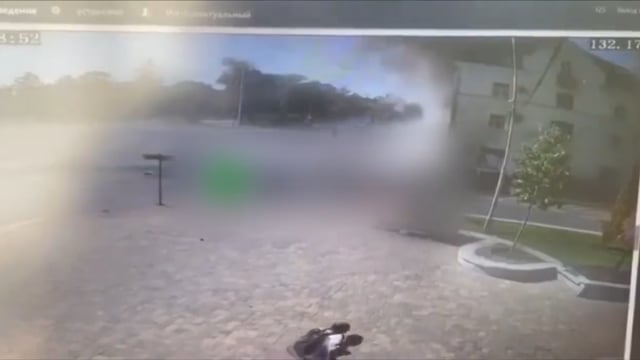 Seven people including a six-year-old child died in a strike in the Ukrainian city of Chernihiv.
110 people were injured in the attack, according to the city mayor, including twelve children. 25 people are being treated in hospital.
Ukrainian President Volodymyr Zelensky said that Russia had turned an "ordinary Saturday" into "a day of pain and loss".
A main square, university building and a theatre were damaged in the strike but most victims were in their vehicles or crossing roads.
The United Nations condemned the strike, calling it "heinous". Denise Brown, the current head of UN in Ukraine said he was "extremely disturbed" by the news.
"It is heinous to attack the main square of a large city, in the morning, while people are out walking, some going to the church to celebrate a religious day for many Ukrainians."
"Attacks directed against civilians or civilian objects are strictly prohibited under international humanitarian law. It must stop," Brown said.
Moscow is yet to comment on the attack.