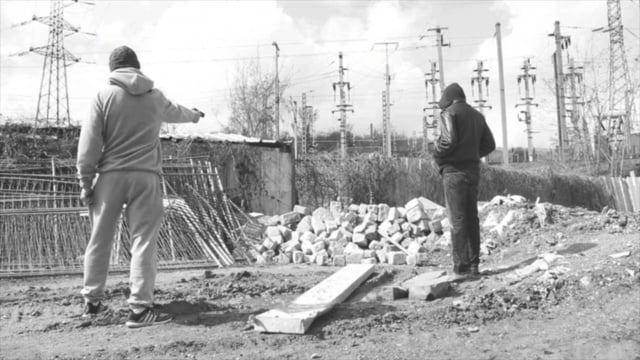 STREET Vincent Kraft's examination of societal brutality
Vulnerabilities, violence and societal brutality are harsh realities that transcend geographical boundaries. Capturing striking and compelling instants from 12 countries, STREET explores a raw transcription of society that pervades both human interactions and physical spaces.
Through the shocking juxtaposition of images, this exhibition is a thought-provoking journey in contemporary concerns.
STREET: people and places, featuring some 21 works by Vincent Kraft, will be showing at the upper galleries of the Malta Society of Arts (MSA), Palazzo de la Salle, between the 31st of May and the 16th of June.
Residing and working in Malta, Vincent was born in France, yet defines himself as a 'globetrotter'. Through his many travels, he has developed an extensive body of work – a curated selection of which is being presented at Palazzo de la Salle (Malta Society of Arts – MSA) as his debut show on the island.
Vincent's work betrays an intense preoccupation with light and shade as well as positive and negative space. His images range from minimalist to exuding a sense of horror vacui. Quiet, dilapidated and abandoned spaces abound in his work, which often contains a tinge of the absurd, poignant, inexplicable or surreal.
Having studied art and photography at the IPESAA in France, Vincent embarked on an ongoing discovery that has taken him through 50 countries and across 200,000 km. He is intrigued by the themes of instantaneity, perspectives, and the temporal nature of abandoned places.
Over the years, his artwork has been featured in prestigious photography books and various international exhibitions in London, Cardiff, Paris, and Valletta. Vincent Kraft was also the recipient of the 'Prize of the Public Award' at the London Photo Festival and he has recently received recognition from Valletta 2018, European Capital of Culture.
French by birth but a global explorer by inspiration – Vincent Kraft is an artistic photographer who has been pursuing Street Photography and URBEX for more than 10 years.
STREET is a collaboration between Vincent Kraft and design / curatorial team comprising Anthony Galea and Lisa Gwen.
At Palazzo de la Salle, 219 Republic Street Valletta
Daily: Friday 1st June - Friday 15 June from 08:30hrs to 19:00hrs
Other days: Saturday 2nd June 2018, Thursday 7th June 2018 (Public Holiday) Saturday 9th June 2018 , Saturday 16 June 2018 from 11:00hrs to 15:00hrs