[WATCH] Travelling carnival: from St. Paul's Bay to Marsascala
Summer Carnival 2016 to host an unprecedented number of floats and dance troupes.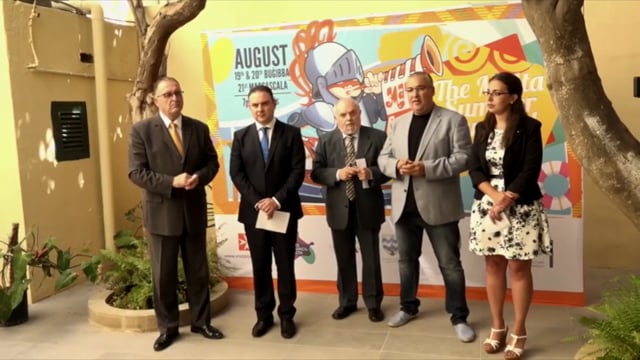 Summer Carnival to travel from St. Paul's Bay to Marsascala
The annual summer carnival will be travelling from its traditional venue in St. Paul's Bay to Marsascala for the fist time this year.
Speaking at a press conference to launch the event, Malta Arts Council chairman Albert Marshall said that the summer carnival was developing and gathering more visitors and fans year after year.
"For one night, Carnival will travel from north to south stopping at Marsascala to further encourage and widen participation to this event," Marshall told a press conference.
The carnival will be held in St Paul's Bay and Qawra on August 19 and 20 and then move to Marsascala on August 21.
Carnival organisation committee artistic director Jason Busuttil said that the proposal to take the floats to Marsascala had been taken up with fresh enthusiasm by various entities including Transport Malta to ensure a smooth transition from one location to another.
"There is an unprecedented number of 11 floats participating this year, following various themes including maritime and other traditionally Maltese concepts," he said, adding that other attractions would include dance troupes and the traditional Gostra in St. Paul's Bay.
St Paul's Bay mayor Graziella Galea said that the carnival had taken place in her locality since 2010, serving as another highlight in the local cultural calendar, and as a teaser for the winter carnival.
"Celebrations will be kicked off with the traditional Gostra, and that will be followed by a parade and a number of dance shows," Galea said.
Marsascala mayor Mario Calleja added that bringing the summer carnival to the area had been a long held dream for the locality.
"The promenade is similar to St Paul's bay, and the new location will ensure more widespread participation," he said.

Culture Minister Owen Bonnici said that carnival used to be synonymous with the winter months, but that whatever it's season, carnival gives the local cultural scene added artistic value.
"The division between the two localities is a result of close work and cooperation," he said, adding that tradition is a very important part of the council's work.
He also referred to the ongoing work on the carnival village with the official launch being due in the coming weeks.
"This place will allow us to give carnival a better future and a new lease of life," he added.