Dante gets dance treatment by Gozitan troupe
Gozitan Naupaca Dance Factory showcase a preview of their upcoming production based on Dante's Divine Comedy.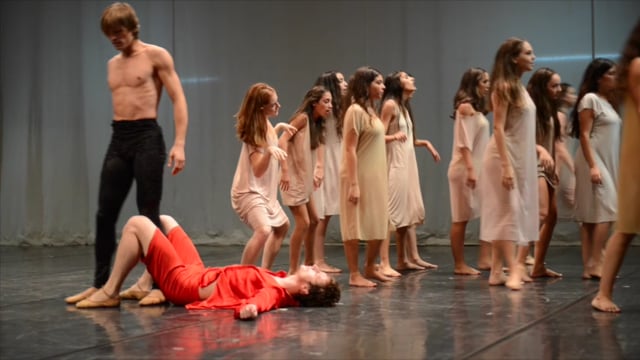 Naupaca Dance Factory's DIVINA • Video by Ray Attard
Naupaca Dance Factory is celebrating its ten-year anniversary with Divina, a contemporary dance adaptation based on La Divina Commedia, the epic Italian poem by Dante Alighieri.
Similarly arranged as the poem it takes its name from, Divina is composed of three visually distinct acts, namely Inferno (Hell), Purgatorio (Purgatory) and Paradiso (Heaven). The journey will be narrated through dance, poetry, song and music.
The concept behind this production is the exploration of states of being rather than simplified narration. This is directly translated into dance where there is a steady progression from the element of absurdity and juxtaposed heaviness that Inferno represents to the lighter, more extended choreography of Paradiso.
Apart from the three main characters, individual bodies in Divina represent states of emotion rather than specific characters.
During the fifteen-minute preview, the pieces chosen showcased snippets of the actual show highlighting the emotional rollercoaster that is Divina.
Departing from a point of despair and Dante's subsequent descent into Inferno with Virgil, the main protagonist is met with an unexpected representation of love in hell narrated through the story of Paolo and Francesca. Purgatorio offers a state of transition, exploring a state of meditation and purification.
Dante's final journey through Paradiso takes the audience closer to perfection with the entrance of Beatrice who represents both innocence and knowledge. The obsession and incessant search for perfection and beauty is at the heart of Divina.
Naupaca Dance Factory has collaborated with a number of renowned local musicians who have provided the original music score that follows the choreographed script.
In the leading roles, Sergey Kheylik (RU) will dance the role of Dante, Francesco Mariottini (IT) will dance the role of Virgil, and Naupaca Dance Factory's Deborah Agius will be dancing the role of Beatrice.
Divina will open its doors on the 18 October at the Mediterranean Conference Centre with a repeat performance on the 24 October at the Aurora Theatre Opera House in Valletta. Early bird discounts are available till the 28 September. For tickets, visit: http://mcc.com.mt/ or http://tatruaurora.com/
For more information about Naupaca Dance Factory, visit: http://www.naupacadancefactory.com/