Muscat: 'We'll turn Malta into the next Singapore or Dubai'
Prime Minister says Malta the next big things in the Mediterranean will happen in Malta - government committed to turning island into educational hub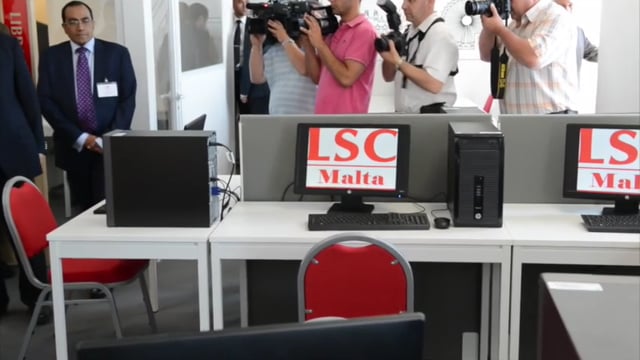 Muscat wants educational hub in Malta • Video Ray Attard
Consider those global models of economically mighty city-states, minus the outrageous police state laws and underpaid migrant labour: Prime Minister Joseph Muscat today vowed to make his country "the next Singapore or Dubai" at the opening of the London School of Commerce's new higher education college in Floriana.
"We believe that the next big things in the area will happen in Malta," Muscat said, whose government is also actively attracting the global rich to become citizens of Malta.
In a brief address, Muscat said that he intends to turn Malta into a "buzzing centre of academic excellence in Europe" which he said will not only offer new opportunities to Maltese students but attract talent from all over the world.
"My government is committed to strengthen Malta's reputation as an educational hub, and needs to be done to improve the country's attractiveness to foster a cross-fertilization of ideas."
Offering the largest MBA programme in Europe, the LSC predominantly hosts international students and local corporate students. Its Floriana college has a capacity to host up to 750 students, which LSC aims to reach by next year.
The college will be receiving its first students in July and the Malta campus will be one of the many the school has around the world, including India, Malaysia and Sri Lanka.
Education minister Evarist Bartolo was also present.
Describing the opening of the college as a "happy occasion", Lord John Tomlinson, who heads the LSC advisory committee, said the school was grateful for the "incredible cooperation we had from all authorities, including the Prime Minister himself and the education minister. without their cooperation this could not have been transformed from an idea a year ago into reality today."