[WATCH] 500 killifish specially bred for threatened saline marshland in Marsaskala
500 new hatches of killifish were especially bred to populate the threatened il-Magħluq in Marsaskala after the endemic fish dwindled to just five pairs says Nature Trust Malta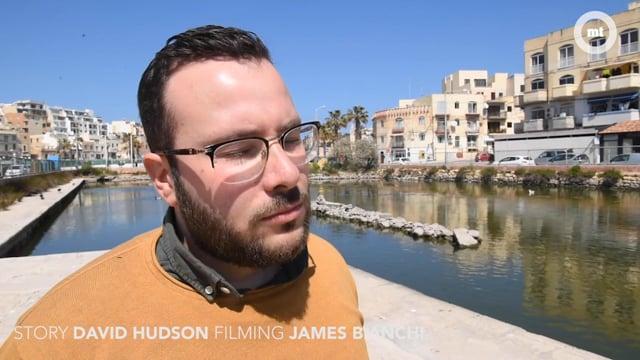 500 killifish specially bred for threatened Natura 2000 site in Marsaskala
Nature Trust Malta said that 500 new hatches of killifish were especially bred to populate the threatened il-Magħluq, a Natura 2000 site in Marsaskala.
It said that the endemic killifish (known in Maltese as bużaqq) were down to just five pairs at the il-Magħluq, a site that is only one of two saline marshlands in the south of the island.
Nature Trust President Vince Attard said that the original bużaqq at il-Magħluq had gone extinct in the 90s due to pollution.
"The subspecies we have here today was brought in from Marsaxlokk and is a species that currently can only be found here at il-Magħluq," he said, adding that the northern tourist market was especially interested in Malta from an ecological perspective and that this area could be employed as an attraction.
NGOs along with Nature Trust, he said, have been pushing for tourist buses to stop in the area and allow tourists to roam at the protected site.
Principal Scientific Officer of Ambjent Malta, Alexander Borg Galea, told MaltaToday that the killifish and the habitat, in general, were threatened for a number of reasons, including the accumulation of silt and other material that would block the circulation of water, the number of ducks in the area and the urban infrastructure.
"Some silt material will be kept and would not be dredged all at once since killifish is known to use the material as a hiding place and may lay its eggs in the material as well. We are trying to find the appropriate time to start the dredging since the breeding period is usually between April and June," Borg Galea said.
The duck population, he said, will be minimised and fresh eggs will be removed from the area since they contribute to the accumulation of material which blocks water circulation.
He added that Ambjent Malta, the government's environment agency, was collaborating with Nature Trust Malta in the Killifish Conservation Project to study the killifish material and that funds for the "expensive" dredging process would be hopefully obtained from the EU after the submission of an application.
Environment Minister José Herrera said that he was happy that his ministry was "finally functioning in an ordered way.
"The Environment and Resources Authority (ERA) is the surveyor while Ambjent Malta implements the decisions and management plans of ERA, as it should be, and as is going to happen here," he said, adding that on the il-Maghluq project, all authorities and entities were perfectly synchronised in their collaboration.
He also said that a number of CCTVs were installed in the area to monitor pollution and illegal dumping.
ERA executive director Michelle Piccinino praised the NGOs for their work and said that flora and fauna in the protected area was endemic to the il-Maghluq. "As you may appreciate, we face large challenges to keep this site healthy and to increase awareness," she said.
All entities, she argued, were collaborating with shop-owners, local councils and residents to increase awareness of this "important site."