[WATCH] Maltese psychiatrists seeing five times more patients than recommended
In its first ever press conference, the Malta Association of Psychiatry said Malta was going through a crisis in its mental health sector with a very limited pool of designated psychiatrists, resulting in professionals resigning from the job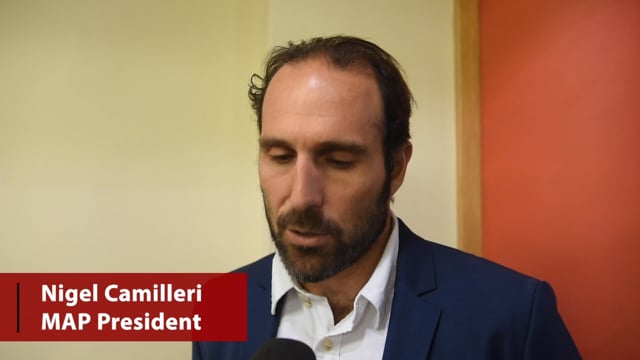 Malta is only able to provide its roughly 500,000 inhabitants with 11 adult psychiatrists, according to the conclusions of a report presented by the Maltese Association of Psychiatrists (MAP).
The report was drafted by the Malta Chamber of Psychologists, the Richmond Foundation as well as a number of other entities.
Addressing a press conference, MAP President Nigel Camilleri pointed out that the report was based on limited data due to what he described as "poor data collection" in Malta. He added that "mental health in Malta is in crisis", noting however that the current administration is "the first to show goodwill towards improving the situation".
Camilleri said that at the very least, Malta required a total of 50 adult psychiatrists - one per 1,000 patients in the country. The Royal Society of Health in London suggests that the recommended amount of patients per psychiatrist be no more than 750.
According to the report's findings, between 2009 and 2010, psychiatrists in Malta each saw roughly 3,700 patients.
"Many people have resigned from the Maltese National Health Service because of the workload," Camilleri said. "Malta is the third worst country with regards to these figures. Psychiatrists in Malta are seeing five times the amount of the recommended figure."
Camilleri said that the situation was in dire need of rectification since approximately 200 children were on a waiting list for seeing one warranted psychologist.
MAP said that it was good that the current administration was showing goodwill towards improving the mental health sector but it isn't just about building new mental health hospitals.
"We all agree that Mount Carmel is a hundred years outdated," Camilleri said, "but we can keep upgrading hospitals with no effect if we are understaffed."
MAP called for a serious budget allocation into improving community-based services.
"In Malta, we have the highest number of beds per capita in hospitals," Camilleri said, "but what we're looking for is immediate response, community-based services, psychiatrists who can be on call 24/7. We're in direct communication with the Health Ministry, so a strategy will be unveiled in a few days' time."
The association believes that mental health in young people is slowly deteriorating and that neglect of this sector could possibly cost the country billions of euros. "£100 billion in the United Kingdom are spent on undiagnosed mental patients. People with autism, if undiagnosed at an early age, will be left to fend for themselves to the detriment of a society that has to support this person at a later stage in life."