[VIDEO] Sicilian Mafioso Sebastiano Brunno remanded in custody
Sebastiano Brunno pleads not guilty to being in possession of fake identity card; police present extradition request • Italian police release video of arrest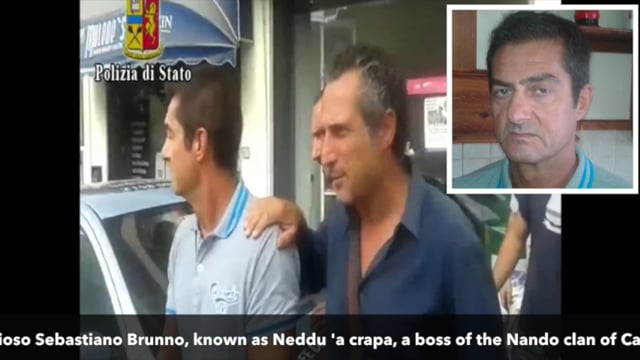 Police video of arrest of Mafioso Sebastiano Brunno
Sicilian Mafioso Sebastiano Brunno, 56, was this afternoon remanded in custody after pleading not guilty to being in possession of a fake identity card.
Brunno, from Lentili in Siracusa, Sicily, also pleaded not guilty to forging an identity card. No request for bail was made and consequently, Magistrate Giovanni Grixti remanded him in custody.
Standing in court this afternoon, Brunno - who the court heard works in agriculture - told the court that he has no funds to appoint a lawyer, and consequently, lawyer Anthony Cutajar represented the accused as legal aid.
Prosecuting inspectors Mario Cuschieri and Pierre Grech also presented an extradition order, claiming that Brunno should be sent back after a court in Sicily sentenced him to life in jail after it found him guilty of homicide and attempted homicide.
Sources said that Maltese police had been notified of Brunno's possible presence in July, and that an arrest warrant had been issued on 22 July.
Brunno was arrested by Maltese police on Monday afternoon. The criminal had been wanted since 2009, and was arrested in Bugibba at around 1pm. Brunno was allegedly found to be in possession of an Italian identity card which attempted to pass him off as a 49-year-old male from Palermo.
Maltese police spent three months tracking him down. They are now trying to establish how he entered Malta in the first place.
The operation was coordinated by the Catania antimafia unit, who participated in the arrest. Brunno is considered to be the current head of the Nardo cosca.
Inspectors Mario Cuschieri and Pierre Grech prosecuted, while Lawyer Anthony Cutajar was legal aid.