[WATCH] Busuttil's proposals have already been implemented or are ongoing, Labour says
The Labour party said it had already started to refund tenants for the increase in social housing rents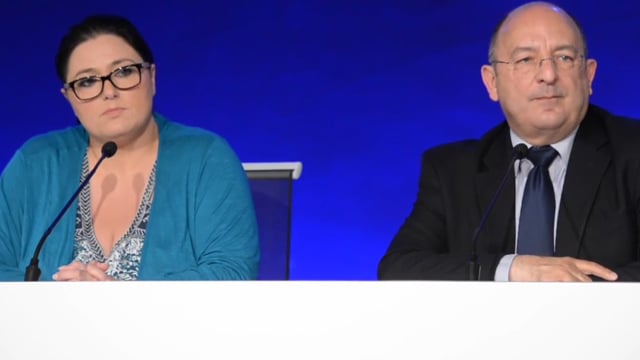 Busuttil's proposals have already been implemented or are ongoing, Labour says
The Labour Party has reacted to housing proposals announced this morning by Nationalist Party leader Simon Busuttil, describing them as antiquated and lacking in vision.
Speaking at a press conference at the Labour Party headquarters, social solidarity minister Michael Farrugia insisted that Busuttil's proposals showed he was not aware of what was happening in the country.
"Everything he said this morning was simply a copy of things that are currently being implemented, or things that he himself has not realised have already been done," Farrugia said.
He added that some months ago the government had spoken on a social housing project that would cost roughly €58 million. The project, he said, would include 600 apartments spread across 16 sites across Malta and Gozo and that work was already ongoing on two of the sites, with excavations on a third due to start in the coming days.
"The project will take less than three years to complete and the funding will come from foreign social banks and will be implemented in collaboration with the private sector," Farrugia said.
He referred to Busuttil's proposal to subsidise rents, saying that Busuttil did not realise that "rent subsidies had already been doubled by the government this last year."
Farrugia pointed out that a PN government in 2012 had increased subsidies by a maximum of €70.
On rents, Farrugia said the government had also started a pilot projects offering tax cuts for those offering social housing at a reasonable rate for a period of seven years.
"We were innovative in the way we looked forward. A few weeks ago, the ministry signed an agreement with a major bank for the bank to give a full loan to individuals so they would not need to pay a 10% deposit upfront," he added.
Farrugia explained that this had been introduced because there was a considerable number of people who could afford a loan because they were in employment, but could not afford to pay a deposit.
He said the government was in advance negotiations with a second bank to set up a similar agreement, with talks with a third bank also lined up.
Farrugia also took issue with Busuttil's apparent proposal to help first-time buyers.
"He said he would extend the first-time buyers scheme for people who are divorced, separated and others," he said. "What he did not realise is that the Labour party, only a few days ago, announced help for second-time buyers, which includes these people as well as many others."
Farrugia added that a person owning a home who wished to change it because it was now too big or small for their needs would be given the opportunity to do so.
"For Simon Busuttil these people do not exist, for the Labour Party they do," he said.
Lastly, Farrugia hit out at Busuttil's proposal to give back the increases in rents on social housing since 2013 – something Busuttil had called "an anti-social measure" and "a tax on poverty. Farrugia insisted that the previous administration had increased rents from a few Euro to over €150.
"Was this not a tax on poverty?" he said. "What he has not realised is that he wants to implement something that has already been implemented. Over the past week people were notified of the revision announced in the last Budget and started to receive cheques in the mail."
He added that not only were people being refunded but rents were also revised to their 2013 levels.
Parliamentary secretary Deborah Schembri explained that government rents do not only come from the Housing Authority, but also the government property department, which today is the Lands Authority.
She said the Lands Authority had already lowered its prices and, like the Housing Authority, will also be refunding people, adding that this was taking longer because of the fact that the authority had only recently been set up.
Moreover, she said that the increase was the result of changes to the law which had been made during a Nationalist administration, adding that Labour government had been obliged by law to increase rents.
"The attitude of doing things quickly for instant approval, and then kicking problems further down the line can be seen not only in past measures but also in the proposals being made today," she said.
Finally, Schembri said that Busuttil's proposal to take the Lands Authority's revenue to pay back money owed for past expropriations was an irresponsible way of administering the government's finances.
"The money that is passed on to the consolidated fund is about €40 million a year, and could have been higher if the past administration worked harder for a system of collecting money the department was owed," Schembri said.
She insisted that if this money were used to pay off these outstanding fees, there would not be enough money for other needs, such as pensions.
"What counterbalance is Simon Busuttil proposing for this measure? Will he be introducing a new tax?" she asked.
According to Schembri, a Labour government would also start paying back that owed for past expropriations, many of which went back over 20 years.
She said that currently €7 million a year was dedicated to expropriations and this would be gradually increased to €11 million.
Moreover, she pointed out that staff at the secretariat had been told not to appeal court cases decided against the government if they felt that the government was not in the right.