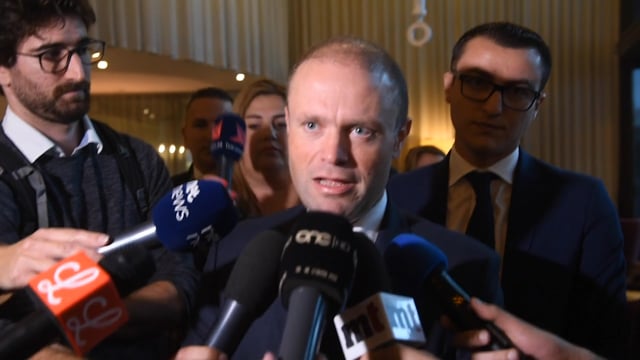 Brexit deal is up to the British now, Prime Minister says
The ball is in the court of the British government and parliament, Joseph Muscat says as he welcomes the Brexit deal negotiated by the EU's chief negotiator, Michel Barnier.
The Maltese Prime Minister would not speculate on the happenings in the UK as Theresa May's government faces struggles on all sides to get the Brexit deal approved by parliament.
"I will not speculate but the ball is now in the court of the British government and parliament," Muscat said on Friday.
The British prime minister has had to contend with the resignation of four cabinet ministers on Thursday.
READ MORE: European Union shows no promise to renegotiate a new Brexit deal
The rest of Europe, however, is reluctant to renegotiate a new Brexit deal if the current agreement is stopped by the British parliament, a situation that could leave the UK with no deal when it exits the EU on 29 March next year.
Muscat said that COREPER, the Committee of Permanent Representatives in the European Union, was meeting on Friday to discuss the Brexit deal. He said the summit of EU leaders on 25 November on the Brexit deal was not going to be a redrafting session.
Muscat had been speaking earlier at the Biennial Conference on Digital Economy, hosted by the Malta Institute of Accountants. At the conference, he said that other EU member states struggled with the notion of a digital economy despite the impossibility to stifle growth.
He criticised the European Commission on some of the "well-intentioned financial directives" that were preventing small investors from diversifying their portfolio.
Opposition Leader Adrian Delia also spoke at the conference and mentioned that while he was an optimist by nature, Malta's reputation was getting hit very hard and the government was doing nothing about it.
"Since time immemorial financial success depended on reputation. Since Medieval times, a good name guaranteed purchasers coming back to a good trader," he told his audience.
Delia lamented the fact that governments seemed immune from the same consequences that businesses suffered. "When businesses fail, they suffer, but governments don't. This needs to change," he said.