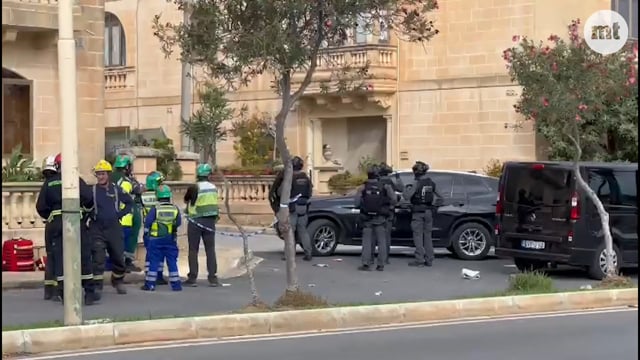 Updated at 6:43pm with minister's latest comments
Police are trying to convince the man who murdered his wife on Tuesday morning to give himself up as he remains holed up at his Qrendi home, several hours after the shooting.
The man, who is alone at home, is believed to be in possession of the firearm used in the murder, Home Affairs Minister Byron Camilleri told parliament this evening.
Camilleri said the police, together with a person the man trusts, are trying to convince the man to exit his house and give himself up.
"I must be careful on how I speak about this ongoing case," Camilleri said, giving no more details.
He reiterated that retired judge Geoffrey Valenzia has been appointed to lead an independent inquiry to determine whether the system failed the victim in this case.
Police units from the special intervention branch are on site in Triq il-Kartaġiniżi, Qrendi, along with a medical team and members of the Civil Protection Department. Police cordoned off the approach roads to the house in the quiet neighbourhood.
Just after the murder, which happened at around 8am, the man uploaded two messages on Facebook, one addressed to his young children, and another suggesting a domestic dispute.
The murdered woman was identified as 40-year-old Bernice Cassar, the mother of the men's two young children.
The suspect shot the woman three times with a shotgun while she was driving to work at the Kordin industrial estate. The incident happened at the back entrance of the MCAST campus.
The woman died on site and the man fled the scene. Just over 30 minutes after the incident happened, the perpetrator uploaded the Facebook messages.