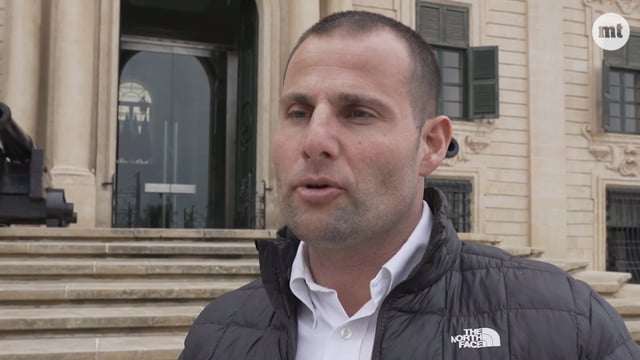 The Prime Minister sees no reason why Byron Camilleri should resign after former prison director Robert Brincau was handed down a suspended sentence by the courts.
Robert Abela defended the Home Affairs Minister's actions, even describing him as one of his "most productive" ministers.
In comments to MaltaToday outside Castille at the end of a Cabinet meeting, Abela said government had wanted to wait for the courts to reach their verdict in the Brincau case before making any decisions.
"The verdict was delivered today. Brincau resigned and this was accepted immediately, and a new director was appointed," Abela said, when asked whether Camilleri should shoulder political responsibility after he had stood by the prisons director last summer.
Brincau was charged by police over an incident at Għadira in August last year when he brandished a weapon and threatened an ambulance driver with it.
On Tuesday morning, Brincau was found guilty of the charges and given a suspended sentence. He resigned and a new appointment was announced.
When the incident had come to light, Camilleri refused to temporarily suspend Brincau from his role, insisting that what he had heard were sensational claims.
The Opposition is calling for Camilleri's resignation in the wake of the court judgment.
READ ALSO: Welfare commissioner now head of Corradino Correctional Facility