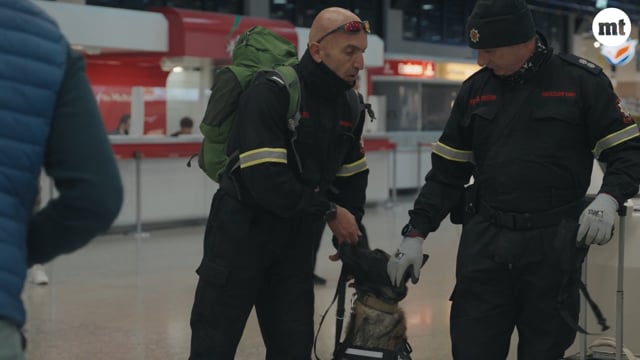 A team of rescuers from the Civil Protection Department left for earthquake-hit Turkey on Monday evening to assist in rescue operations.
The urban search and rescue team is made up of 32 personnel and a dog trained to assist in disaster area searches.
Turkey and Syria were hit by two powerful earthquakes on Monday that left at least 4,300 dead and thousands more injured.
The World Health Organisation has warned that the death toll may rise eight-fold as more victims are extracted from beneath the rubble.
The tremors measuring magnitude 7.8 and 7.5 flattened buildings and caused widespread damage.
Turkey has asked for international assistance and Malta's team is part of an EU-wide response to aid the Turkish rescue efforts across various areas in the south of the country.
Home Affairs Minister Byron Camilleri expressed gratitude towards the CPD for dispatching its team in less than 12 hours since the earthquakes struck.
Camilleri was at Malta International Airport to see off the CPD personnel, along with Foreign Minister Ian Borg.
Borg said that following the decision to deploy a Maltese urban SAR team to Turkey, Malta will also assist financially.
"I have now directed that we provide financial support through the Turkish Red Crescent to assist in initial disaster response efforts on the ground," Borg tweeted.