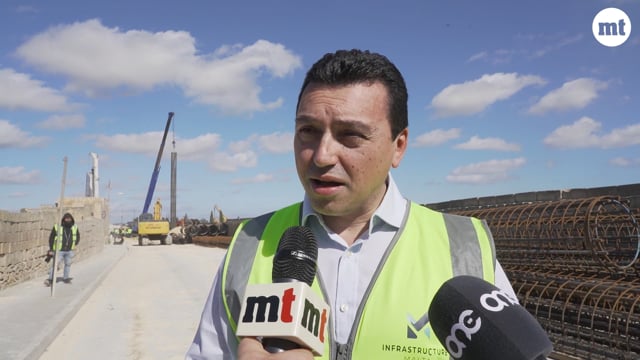 Aaron Farrugia dismissed calls for an apology on the Steward hospitals scandal, insisting the important thing was how government moved forward after the court ruling.
The Transport Minister also refused to say whether he was aware of the €100 million escape clause granted by Konrad Mizzi to Steward in 2019 when he was a Cabinet member.
Farrugia stuck to the government script when asked on Thursday on the court judgment that annulled the hospitals deal.
The minister was parliamentary secretary for EU funds after 2017 and so a member of the Muscat Cabinet that presided over the transfer of the contract from VGH to Steward in 2019.
A judge struck down the hospitals concession deal last week, describing it as fraudulent and ordering that Gozo, St Luke's and Karin Grech hospitals be returned to the government.
Chris Fearne had testified that the €100 million penalty government was going to incur if the contract was quashed by a court was agreed by Mizzi behind Cabinet's back in August 2019.
However, former prime minister Joseph Muscat shifted responsibility for the Steward deal on Cabinet.
Asked whether he was aware of the €100 million escape clause, Farrugia insisted that Cabinet discussions are confidential and he could not reveal what was discussed.
He also insisted that the important thing now was to achieve legal certainty by waiting for the appeals process to end so that government can map out the next steps moving forward.
Farrugia also refrained from saying whether the Labour government should apologise for the fraudulent deal.
"People and every family looks forward to having a government that solves the problems. This is what they expect from us. Our work is to wait for a definitive sentence, ensure workers retain their jobs and medical services continue being delivered," he said, repeating the script Labour MPs appear to have been instructed to repeat.
READ ALSO: Unapologetic Abela says people will judge him by his actions