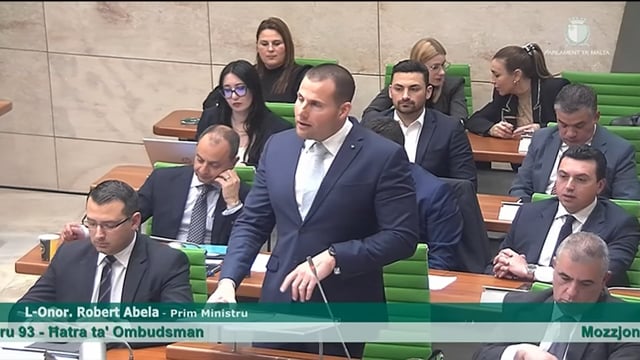 Prime Minister Robert Abela has criticised the 'unacceptable' time it is taking for a magisterial inquiry into the death of JeanPaul Sofia to conclude.
Abela was speaking during a parliamentary debate earlier on Monday, as the House discussed the appointments of a new standards commissioner and a new Ombudsman.
Abela heaped praise on the retired judge, and now new Ombudsman Joseph Zammit Mckeon, for his efficiency when serving as a judge.
Abela explained how Zammit McKeon decided a case for every two days he served in the role.
"This is a statistic on efficacy which members of the judiciary should look at, especially inquiring magistrates, who are investigating serious accidents which led to death and three months later, there is no process verbal which has been concluded," Abela said. "There is no end in sight."
While no names were mentioned, the reference was clearly to the death of JeanPaul Sofia.
Sofia was killed in a construction site accident last December, after a three-storey building he was working at collapsed during construction works. Five men - three Albanian, a Maltese and a Bosnian were rescued by members of the Civil Protection Department.
Magistrate Marseann Farrugia is conducting an inquiry into the incident.
Despite multiple calls for a public inquiry, Abela has dismissed the requests, insisting the ongoing magisterial inquiry should be allowed to end.
"If we really want justice, these institutions need to be allowed to work in serenity," he said. "I appeal to them to give maximum importance to this case, so that the victim's family and society can enjoy swift justice."