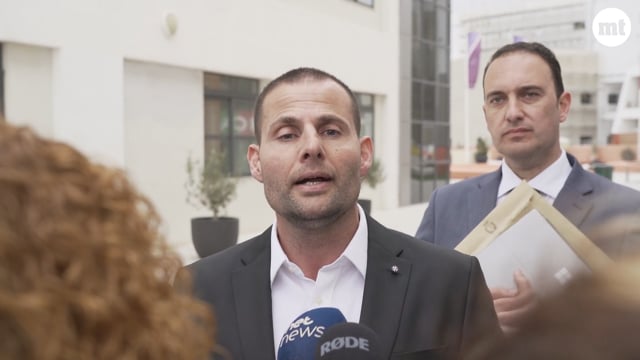 Robert Abela insists he has always defended the people's interests in the hospitals concession saga but contests Opposition claims Steward Health Care made off with €400 million.
The Prime Minister returned to the subject when asked by MaltaToday for his reaction to what nurses and doctors told this newspaper on Sunday.
Unions representing health sector practitioners said they were shocked by Abela's praise of Steward's achievements when addressing parliament last week.
"I have always defended the people… in parliament I gave the whole picture. I listed those contractual obligations that Steward did not honour such as the investment in St Luke's Hospital but I also explained that the narrative created by the Opposition that Steward made off with €400 million is false," Abela said just after exiting a special Cabinet meeting held at MCAST.
The Prime Minister told parliament last week that he was referring the claim to the National Audit Office for investigation. Abela said today that he had full trust in the NAO.
"What I explained in parliament were the facts… what Steward did not do and what they did," Abela said, denying that he was scared of the Amercian company.
"I was not and am not scared of Steward but in every decision I was careful not to prejudice the people's standing," Abela said.
Last month, the court cancelled the hospitals concession agreement entered into with VGH in 2015 and later transferred to Steward in 2018.
The judge ordered the three public hospitals in question – Gozo General, Karin Grech and St Luke's – to be returned to the government.
Steward has appealed the judgment but it has also given notice of withdrawal from the agreement.