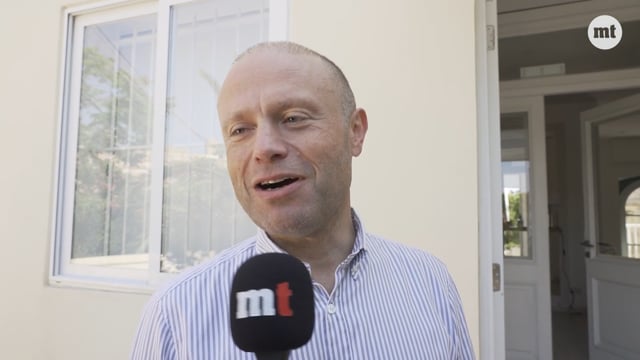 Updated at 11am with Muscat Facebook statement
Joseph Muscat has denied wrongdoing in the wake of revelations that show how a company he worked for just after resigning from prime minister was linked to the hospitals concessionaire.
The former prime minister was unfazed this morning when confronted by MaltaToday at his State-funded office in Pieta about information that shows how the consultancy firm he worked for, Accutor, had been previously set up as VGH Europe.
VGH was the company awarded a lucrative hospitals concession by the Maltese government in 2015. The deal was described by the Auditor General as pre-arranged and pointing towards collusion by the investors and government officials.
"I do not fear arrest… this is a frame-up," Muscat insisted.
He said all work he did for Accutor was documented and above board.
He did not explain how the same company received funds from Steward Healthcare, the American company that bought the hospitals concession when VGH went belly up.
Muscat outrightly denied ever receiving money through corruption when asked point blank.
READ ALSO: Joseph Muscat netted payments from Swiss firm formerly called VGH Europe
A concerted attack
Taking to Facebook, Muscat called the reports a "concerted attack" by the "usual suspects".
"Always got paid for work I have carried out. I gave evidence of this to the Magistrate and I asked her various times to be able to testify. She has never replied to my requests," Muscat said.
The former PM said there are "obvious leaks" from the work being done by the Magistrate.
"The same had happened when there were people who were informed beforehand on what was going to happen, boasted publicly about that and even came on my doorstep to observe first hand. This betrays any form of trust. There are also other points which I will make in the right fora with the due respect for the institutions," he said. "Contrary to others, I declare my income and pay my taxes."
Muscat said he has already gone through the same situation with the "Egrant" lie.
"I will make sure that those who are manipulating facts are pursued through justice when time comes, and that truth prevails, even if I am alone in doing this," the post read.