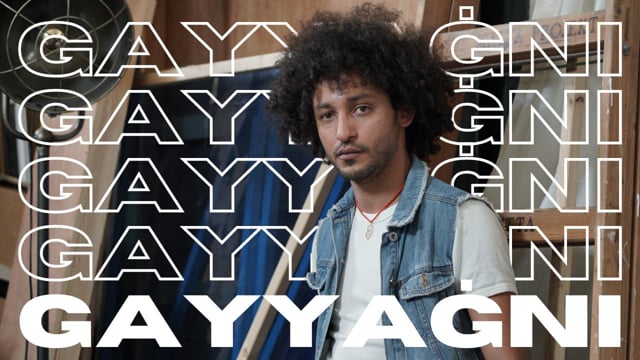 Malta, often touted as Europe's safest haven for LGBTQ+ rights, consistently ranks at the top of the rainbow index by ILGA (the European region of the International Lesbian, Gay, Bisexual, Trans, and Intersex Association).
For locals, this might be the lived reality, but for queer individuals from abroad, the picture is far more complex. Depending on their country of origin, Malta can be seen as a welcoming sanctuary or a place that intensifies the stigma and shame they've struggled to escape.
In Episode 2 of 'Gayyaġni,' we dive deep into the experiences of queer migrants in Malta.
Meet Chakib and Dalli, two resilient queer migrants from Tunisia who have become tireless advocates for LGBTQ+ rights within the migrant community. These talented dancers and artists shed light on the harsh realities faced by queer migrants seeking asylum in our detention centers.
While Malta proudly flaunts its top-ranking rainbow index, the same enthusiasm often seems conveniently absent when it comes to migrants, especially those in detention and open centers. Listen to Chakib and Dalli as they share heartbreaking stories of trans women who have endured sexual assault, threats, and limited access to NGO services, all while authorities seemingly wash their hands of responsibility for their well-being.
Moving from the harrowing stories of Tunisia to the more 'palatable' experiences of migrants from Eastern Europe, we introduce you to Ola and Irene. This Polish couple found joy and safety in Malta, fleeing the resurgence of the conservative anti-gender movement in Poland, which has been eroding civil liberties and fostering a deeply queerphobic environment.
They speak candidly about the realities of being queer in Poland, from threats of corrective rape to the fear of holding hands in public. Just a year ago, they celebrated their love by tying the knot in Malta, an event that could never have occurred in their home country.
Although they are now married, their union will never be recognised in Poland. Listen to their moving account of the stark contrast between the maltreatment they faced in Poland and the welcoming haven they've discovered in Malta.
In Episode 2 of 'Gayyaġni,' we invite you to join us in exploring the multifaceted lives of queer migrants, their indomitable spirit, and the profound impact of finding refuge in Malta.