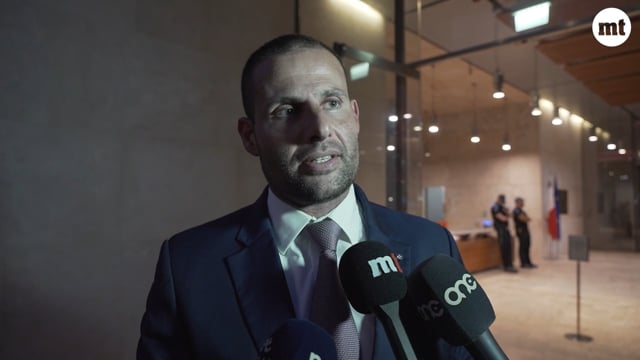 Prime Minister Robert has refused to condemn ex-Prime Minister Joseph Muscat's actions and those of his government, after the latter's government colluded with Steward Healthcare in the fraudulent hospitals' privatisation deal.
Abela was reacting to the Court of Appeals' confirmation of the annulment of government's privatisation deal, where the judges in question minced no words in saying that government colluded with Vitals/Steward, in violation of its duties to the country and the electorate.
Instead, Abela stated that the court, "did not single out individuals, but referred to the Auditor General's report." MaltaToday reminded the Prime Minister that the court clearly stated that collusion took place with Muscat's government.
Abela replied, "The Auditor General's report made clear reference to who it is referring to and who it isn't referring to." Abela referred the media to, "one of my first decisions in 2020 and you'll figure it out on your own."
One of Robert Abela's first actions in 2020 was the expulsion of Konrad Mizzi from the PL's parliamentary group, as well as the party itself.
Replying to the media's questions regarding shouldering responsibility, Abela said that, "Political responsibility has already been shouldered."
Meanwhile, government MPs were singing to the same tune on Monday, with a number of them repeating government's statement issued earlier on Monday. When asked whether or not the PL government at the time had betrayed the Maltese people, justice minister, Jonathan Attard responded by saying that government took the necessary actions and took control of the hospitals in question.
Minister Owen Bonnici was also asked whether or not it's time for responsibility to be shouldered, to which he replied, "The actions that had to be taken have already been taken."
Labour MPs were also evasive on how government intends to recoup the money spent on the fraudulent hospitals deal. On Monday, a number of PL MPs were also seen avoiding journalists by using distant entrances to parliament.
Independent MP, Rosianne Cutajar also denied government's betrayal, as she further stated that the amount of money that was reportedly stolen through the hospitals' deal was "incorrect." "The people have always received the best health service", Cutajar said.