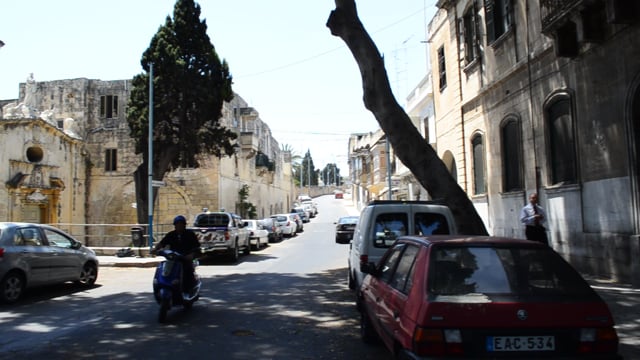 Telephone booth inspected for finger prints • Video by John Pisani
This morning an anonymous caller made a phone call warning that there was a bomb placed somewhere in the law courts building. The Police managed to trace where the call was made and lifted fingerprints hoping that they belong to the person who made the call.
The call was made from a telephone booth in Triq id-Duluri at Tal-Pietá. As soon as the call was traced the Police from the Rapid Intervention Unit went on site but the caller was long gone when they arrived. Police from the Forensic Unit dusted the handset and other parts of the booth and lifted fingerprints from the set. They are now being examined by the police hoping that they match someone in their records.
Most of the sittings that where ongoing were stopped and the building was evacuated until the members from the Explosive Ordinance Disposal of the Armed Forces and the Police made a search. No bomb or any explosive material was found.
While the search was going on, Judge Lawrence Quintano did not stop the hearing of the trial by jury of Kenneth Ellul, also known as 'il-Lula', 39, of Marsaskala, which entered its second day. Ellul is charged with the robbery and assault on former Labour member of Parliament Anthony Zammit in 2008.
He is charged with holding Zammit against his will, aggravated theft, carrying an unlicensed weapon, assaulting the MP and causing him grievous injuries. He is also accused of stealing a Kia Avella.