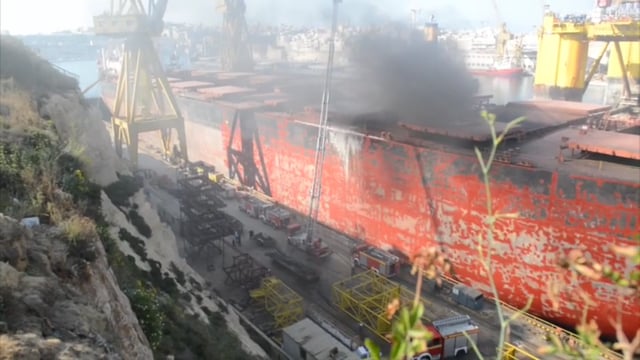 Fire aboard cargo carrier at Palumbo Shipyard • Video by Ray Attard
Civil Protection Department personnel were called to the Palumbo Shipyards today at 4pm, when the deck of the vessel Cape Tavor - berthed at the Palumbo Shipyards - was said to have caught on fire.
The Cape Tavor is a Liberian-registered, bulk carrier tanker.
Five fire engines were called in to put out the fire. No injuries were reported. However, sources said a firefighter was slightly injured and was assisted by paramedics on site.
The man was later transferred to Mater Dei Hospital suffering from back pain.