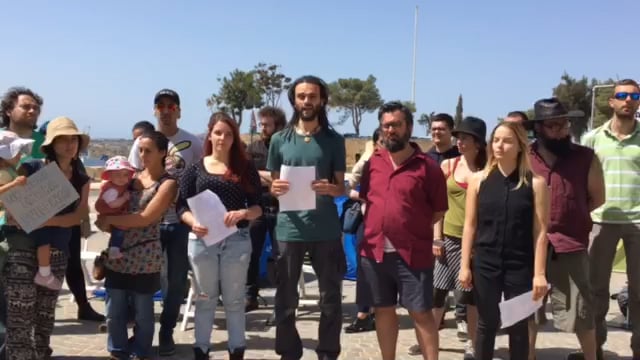 Ethiopian community protests control of ethnic group • Video Ray Attard
Members of Malta's Ethiopian community came out in protest at its government, in a rally it held in Valletta on Republic Street and outside the Office of the Prime Minister.
The Tigray ruling party TPLF, which is said to represent 6% of the population, controls over 98% of the military leadership.
In 1994, a constitution was adopted that led to Ethiopia's first multiparty election the following year. In May 1998, a border dispute with Eritrea led to the Eritrean–Ethiopian War, which lasted until June 2000 and cost both countries an estimated $1 million a day.
In 2005, Ethiopia held a third multiparty election, which was highly disputed, with some opposition groups claiming fraud. The opposition parties gained more than 200 parliamentary seats, compared with just 12 in the 2000 elections.
A coalition of opposition parties and some individuals was established in 2009 to oust the regime of the EPRDF in legislative elections of 2010. Meles Zenawi's party, that has been in power since 1991, published its 65-page manifesto in Addis Ababa on 10 October 2009.
Prime Minister Meles Zenawi died on 20 August 2012 in Brussels, where he was being treated for an unspecified illness. Deputy Prime Minister Hailemariam Desalegn was appointed as a new prime minister. Hailemariam will remain in the position until new elections in 2015.