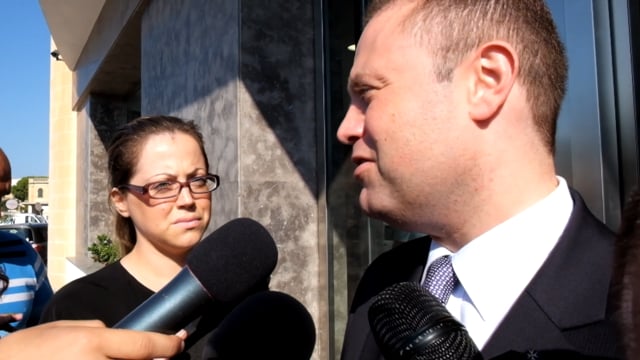 Joseph Muscat on energy theft clampdown • Video by Chris Mangion
Prime Minister Joseph Muscat today warned boathouse owners to regularise their position within a month, otherwise government will "clampdown on electricity theft."
He said this following recent announcements that smart meters will be installed n boathouses in Armier and St Thomas Bay.
"It's unacceptable that boathouse owners have not paid for electricity for years without anybody doing anything about it," he said, adding that tenants have one month to regularise their position, after which there would be a clampdown on theft.
The Prime Minister also insisted that before the 2013 election, he had only committed himself to shoulder responsibility if utility tariffs are not reduced.
Asked whether he would keep his word and resign if the new power plant is not completed by March 2015, Muscat said "my only commitment was that I would shoulder responsibility if utility tariffs were not reduced."
Speaking during a visit at the new Demajo Group offices in Birkirkara, Muscat said that in the coming months government will be launching an "unprecedented number of initiatives" which will allow the private sector to grow and prosper.
While underlining the importance of government's role as a regulator, Muscat stressed that the private sector remains the Maltese economy's major driving force.
"We have exciting months ahead of us where we will give as much space as possible to the private sector to develop," he said, adding that the 2015 Budget will inspire businesses to expand their operations.
Citing Demajo Group as an epitome of diversification, Muscat said the country's economy was developing from a flat economy into a more rounded one