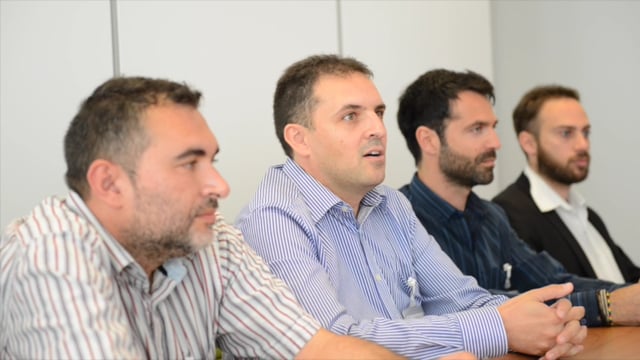 Front Harsien ODZ meets Opposition leader
Opposition leader Simon Busuttil said the Nationalist party will take a step back to allow Front Harsien ODZ to achieve its goals in its support for the protection of ODZ sites.
Speaking at a meeting with Front Harsien ODZ at the House of Representatives, Busuttil was accompanied by shadow minister for the environment Marthese Portelli and MP Ryan Callus.
Busuttil said that the Opposition backed the upcoming protest against development at Zonqor point, and said MPs would attend the protest as ordinary citizens.
He emphasized that the PN's support was not being used as a political tool. "The party opposes the development for environmental reasons, from an educational perspective as well as that of good governance."
He also questioned the independence of groups such MEPA in the process leading to the selection of the site in question.
On behalf of Front Harsien ODZ, journalist James Debono said that the Front was looking forward to the future but would not forget past disagreements with the Nationalist Party, particularly the extension of development boundaries approved in 2006. He referred to the poor record of the PN in government and that politicians from both parties resposible for environmental disasters in the past should not seek to take mileage from the forthcoming protest.
He said the front was not affiliating itself with any political party but would accept all citizen-level support.
Also speaking for the Front, Monique Agius invited the public to the protest, which will take place on the 20 June at 10am, in front of the new parliament building in Valletta.
Front Harsien ODZ member Michael Briguglio added that the group welcomed every opportunity to consult with parties and other NGOs on the subject
"We believe in the power of dialogue to reach acceptable agreements," he said adding that the front hoped that the upcoming protest would be sufficient to change the Prime Minister's mind.
Briguglio even urged Muscat to show up at the protest and announce the fact that the project would not take place.