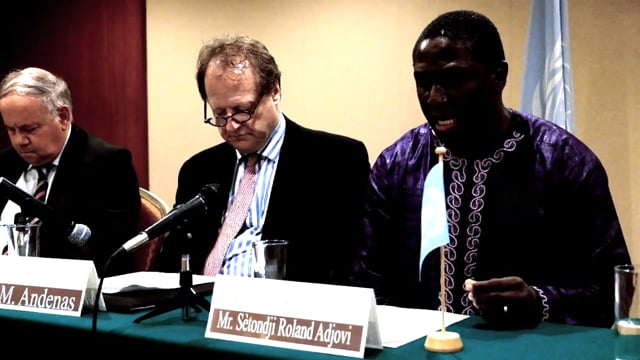 UN human rights commission welcomes improvements in detention
Although arbitrary detention of irregular migrants remains illegal, Malta has achieved considerable improvement in detention, a representative of the UN's human rights commission said.
But Sètondji Roland Adjovi, the Second Vice-Chair of the UN's High Commission for Human Rights's working group on arbitrary detection said that following a three-day visit it was clear that migrants in closed detention centres were not clearly aware of their status and "access to legal aid seems to be very limited."
Following their last visit in 2009, the group had put forward 13 recommendations and in this week's follow up visit an assessment was carried out by three members of the UN agency.
"Most of the recommendations were carried out and several positive legislative changes were introduced and others are in the pipeline," group member Mads Andenas said.
Recognising the difficulties faced by Malta, Andenas welcomed legislative changes in regards to underage migrants who are no longer kept in detention.
In its preliminary recommendations following this week's visit the working group noted that the lack of long term plans for migrants in open centres has a negative impact on integration.
"Given the limited resources and job opportunities in Malta, many if them are experiencing difficulties to integrate," the report says, adding that effective liberty and humane conditions are critical.
In comments to MaltaToday, Andenas said that they have been informed by government that detention centres will no longer be managed by the Armed Forces of Malta, however there is no deadline for such transition yet.
The group also pointed out that the situation of migrants would improve if the EU agrees on sharing responsibility.
The UN agency also deals with criminal justice and juvenile justice and Adjovi said that Malta still needs to improve in a number of areas, such as the lack of adequate legal assistance to people under arrest and pre-trial detention which he said is too long.