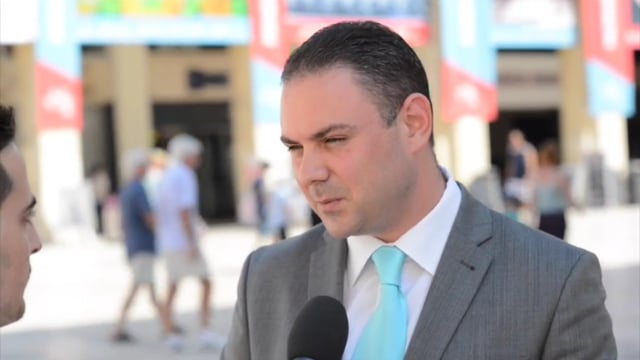 Government introduces capping of donations, publication of donors in new party financing bill • Video by Ray Attard
Justice minister Owen Bonnici and Law Commissioner Franco Debono today launched the Party Financing Act, which aims to introduce greater transparency and responsibility, and to deter abuse by both candidates and political parties alike.
Bonnici described the current situation was a "free-for-all", adding that the new law would transform the scenario into a more serious one.
The act would see political parties, of any size, and prominent party officials obliged to register with the Electoral Commission. Parties can lose their registration if they fail to present a candidate for ten years.
Once a party or party official submit an application to the Commission, there is a six-month period within which they must conform to the law in order to have the application accepted.
With regards to donations, the law puts in place a number of restrictions. All donations must be recorded in the party's books.
No single donor can donate more than €25,000 in one year, neither can monies from the same donors be funnelled through different companies. Donations of up to €50 may be made anonymously while those of up to €500 can be kept confidential by the party, however the Commission may request information if it suspects wrongdoing.
Donations between €500 and €7,000 cannot be received in a confidential manner and must show the donor's name if requested. Donations exceeding €7,000 must be registered with the Electoral Commission and must also be published online.
Individual candidates are also subject to restrictions on campaign. They may only spend up to €20,000 in donations from one district, or €40,000 from two, during general election campaigns. Spending on local council campaigns are capped at €5,000, while spending for MEP candidates are capped at €50,000.
Should a candidate fail to adhere to these restrictions, he or she can face not only criminal proceedings but will also be unseated by the Constitutional Court. The new law will come into force in January 2016.
PN MP Claudio Grech, on whether capping on party spending would create an inequality, said that parties should not be deterred from attracting donations.
"The parties with the greatest following tend to be the most successful anyway," he argued. Grech also said that the obligation to register large donations would deter abuse by large groups of donors who band together.