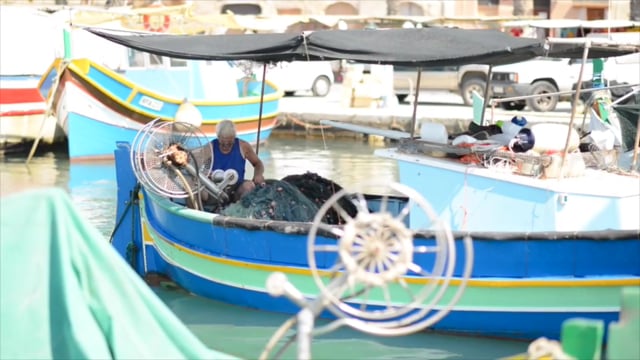 New landing facility in Marsaxlokk inaugurated • Video by Ray Attard
Parliamentary Secretary for fisheries Roderick Galdes inaugurated a newly completed landing facility in Marsaxlokk.
The project had cost around a €500,000 and was co-financed by the EU.
"Work on this facility started in April, and it is part of a chain of ongoing works into the improvement of fishing ports across the island," Galdes said.
Parliamentary Secretary for EU funds Ian Borg said that the projects had been c-financed by the EU Fisheries Fund 2007-2013 and that the ongoing projects would have to be completed by the end of this year, before the funds expired.
Galdes said that other projects under this programme included a €100,000 landing facility in Mgarr, Gozo, and the construction of a new fish market in Marsa, as well as the projected work on Tal-Veccja in St Paul's Bay, a pontoon that had been greatly damaged due to bad weather some years ago.
"The extension of this pontoon will allow the Fisheries department to have more control over the landed catches and will also allow some five fishing vessels to berth at the pontoon," Galdes said.
He added that the project would benefit around 300 fishermen and their respective families.
Borg explained that more projects, including the construction of new landing facilities in Marsa and St Paul's Bay under the current funds package, were expected to start soon.
"Under the upcoming fund package, which extends from 2014 to 2022, Malta managed to secure a bigger sum of just over €22 million, which will go into various different priority areas to be published later on during the year."
He said that a number of infrastructural projects in southern coastal areas would benefit from the funding.