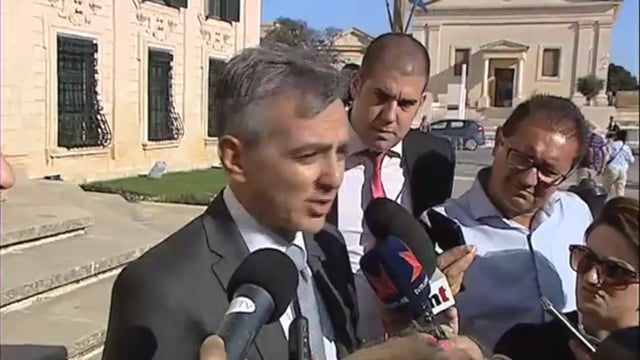 Opposition leader Simon Busuttil calls for public inquiry over residency permit scare
Opposition leader Simon Busuttil called for an inquiry into the granting of residency permits and visas, following a meeting of the security committee with Prime Minister Joseph Muscat.
The Prime Minister said he had no problem in launching an inquiry into the way residency permits had been issued for Sammut's clients but insisted that he will wait until the end of the investigations and court procedures to make a decision.
The meeting, scheduled in August, was held at Auberge de Castille.
Busuttil, concerned over the system of residency permits devised by auditor Joe Sammut, said he was unable to divulge anything from the proceedings of the Security Committee, which also included foreign minister George Vella.
Sammut faces criminal charges for the creation of fake companies to enable Libyan visa holders to gain residency in Malta.
Speaking to the press after the meeting, Busuttil called for a public inquiry into the issuing of residency permits and visas.
"The opposition still has some concerns about the issue, and we insist that a public inquiry is launched so that everyone can know what the problems are, and how they can be solved," Busuttil said.
Sammut, a former treasurer of the Labour Party, is said to have charged €7,500 for his services to Libyan nationals setting up base in Malta, and creating up to 800 companies with false stocks just to enable their Libyan owners to acquire long-term residency permits in Malta.