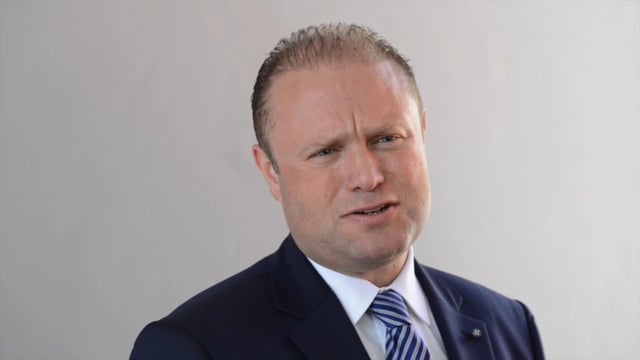 Up to PN to participate in consultation on embryo freezing, says Muscat
The Nationalist Party's role in discussions over proposed reforms to the IVF law remains unclear, after Prime Minister Joseph Muscat said today that it was "up to them" as to whether they take part in a consultation process to introduce embryo freezing.
Speaking after a visit at Dar tal-Providenza, Muscat said that he did not wish to politicise the issue and that the results of a consultation process would be published very soon. An inter-ministerial review is being led by the health ministry on the matter.
Muscat has declared that he is resolute to see that embryo freezing is introduced on the national health service, attracting criticism from pro-life groups and suggestions that the PN will stand by the present Embryo Protection Act, which outlaws embryo freezing and only allows the freezing of female ova.
"I have already said what I think, and I will continue to talk about the need to look at other options such as embryo freezing, even though I am in a minority," Muscat said.
Under the present law, only a maximum of two eggs can be fertilised while any additional eggs must be frozen and then thawed for fertilisation in successive cycles.
Labour will propose a maximum five eggs to be fertilised during a cycle, and a maximum of two embryos implanted inside a woman at one go.
Opposition Leader Simon Busuttil has said that he could not comment on Muscat's proposals on embryo freezing until Muscat made his intentions clear on the subject.
'Workers in Marsa creating a parallel labour market' – Muscat
Muscat said that the refugees seeking work in Marsa every day, were creating a parallel labour market.
"The country has been allowing this practise for a while," he said explaining that contractors often employed a worker or two, without necessarily giving them permanent employment or even ensuring a minimum wage.
Muscat said that the situation was being examined and that various options to ratify the situation would be presented in the coming weeks.
"The situation is abusing the refugee workers themselves, and it is also causing a distortion in the labour market, where Maltese workers are being offered unfair conditions, or nothing at all," Muscat said.
Muscat added that the proposals would seek to give refugees better access to work and ensure that workers' rights are not undermined.