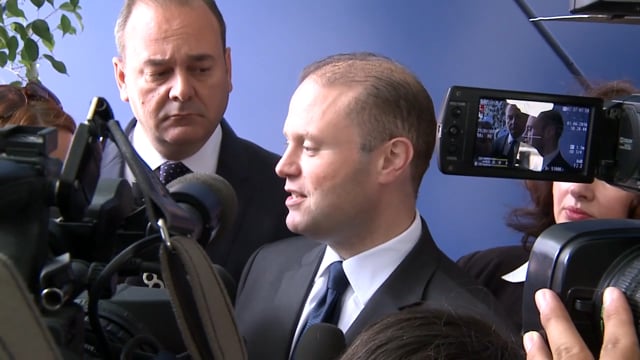 Prime Minister inaugurates forensic science lab
A new forensic and drug toxicology lab inaugurated at the Life Sciences park in San Gwann is designed to speed up testing and to encourage swifter criminal justice is achieved.
Speaking at the inauguration of the BioDNA labs, civil liberties minister Helena Dalli said that the new labs would allow for better drug toxicology analysis and analysis of forensic investigation, to achieve results and criminal justice faster than before.
Dalli added that she had also singed a memorandum of understanding with the Netherlands Forensic Institution, to provide the forensic unit of the Malta Police Force with the necessary training for the sector, starting from next week.
"Forensic science has made justice more effective over the years, and developments in the methods of crime itself mean that the sector is always facing new challenges," she said.
Dalli also went on to explain that during Malta's presidency of the EU council in 2017, pressure would be made to create a Forensic sciences union in the EU, akin to the EU's medicine agency, to further share best practices.
In his comments to the press later, Prime Minister Joseph Muscat said that there are many employment opportunities in the sector but that there was a shortage of people actually specialized in the field.
"We need to make efforts to encourage young people to specialize in Sciences, in the same way as we have encouraged young people to consider careers in the financial services, IT and tourism sectors in recent years," he said.
Chairperson of the medicines authority Anthony Serracino Inglott also pointed out that he aimed to accredit all laboratories in Malta, to give them recognition and ensure that they conformed with European standards.
"Having accredited labs would mean that the cost and time needed to send samples abroad for testing would naturally be eliminated," he explained, making particular reference to medication testing.