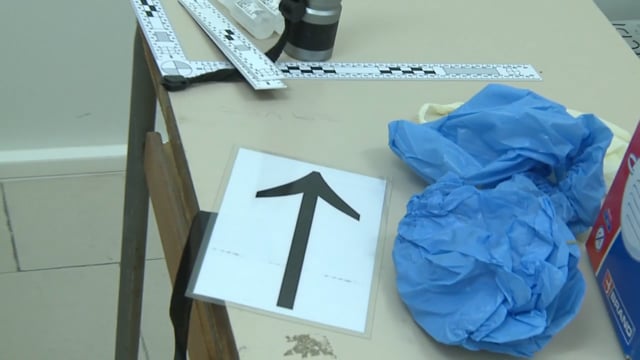 Police Forensics department receiving specialized training and new equipment
Officers in the Malta police forensics department are currently following highly-specialized training, with the department also expecting new, technological equipment in the near future.
Speaking at a press conference earlier today, home affairs minister Carmelo Abela said that the new techniques and the forensic unit were ultimately essential to instil justice with victims of crime.
"The unit, which counts 48 police members, has carried out excellent work in the past, analysing some 3,300 cases varying from CSI, DNA database and fingerprint comparison among others, in the past two years alone," Abela said.
He added, however that developments and investments were necessary to reflect the advances and technology used by criminals.
"As a part of the efforts being made to this end, the forensic science laboratory is currently upgrading its services, equipment and the analyses carried out," he said, adding that continuous training was also deemed necessary, with the last time Forensic training offered locally dating back to 1996.
Abela added that the unit had seen the arrival of new equipment to assist in photography, fingerprint matching and document analysis, as well as a five-week intensive course offered to 12 crime scene investigators and two crime scene managers.
The course, featuring new methodology, DNA sampling, scene of crime photography and securing evidence among others, was offered by professionals from the Netherlands Forensic Institute. Students were being examined in the techniques they learned during the visit by the minister, with assessment also depending on reports produced during the course.
Lecturer Marcel Van Beest explained that officers in the police force had been equally willing and capable to learn the new techniques, and he went on to encourage officers to invest in further training to keep abreast of developments in crime.
Abela also explained that since 2015, 10 members from the department had also attended courses and attained accreditation from police colleges in the UK and Italy in fields like false documentation, fingerprint analysis, disaster victim identification and e-DNA software among others.
"Another five forensic police will be attending courses abroad in the coming months, focusing in areas like laboratory chemical enhancement among others," he added.
One of the officers studying the five-week intensive course, Inspector Ryan Caruana explained that the course, although testing had shed light on effective techniques that would ultimately help the police pursue justice more effectively and efficiently.
"Among the techniques we learned, were methods to approach and collect evidence, as well as ways of analysing blood patterns in a crime scene among others," he added.