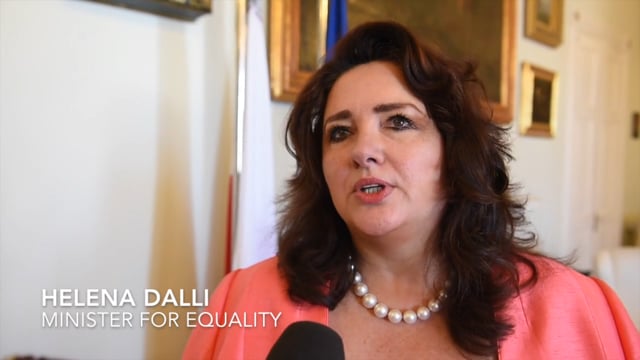 Malta introduces 'X' marker on passports, ID cards and work permits
The government has this morning launched the 'X' marker for official documentation, including passports, identity cards and residence permits.
As of tomorrow, anyone can apply to have their sex marked as 'X' on official documentation.
Equality minister Helena Dalli, speaking at a press conference together with parliamentary Secretary Julia Farrugia, described the new option as the people being given a "license to be themselves".
"This is a continuation of our policy of recognising every person in the way they want to identify themselves," said Dalli.
"We feel this is another important step towards giving people rights and obligations, irrespective of how they were born."
She added that the government was committed to recognising people as individuals, in the way they chose to identify themselves and to put an end to the situation which saw Malta have different classes of citizens.
"We have established that this is not acceptable. Nobody chooses how they are born and no legislator should decide," she continued, adding that the latest development was part of a continuous process of creating a fairer society.
How it will work
Farrugia said that it was an important day because it meant that in the first 100 days, the country had shown it was willing and ready to do what other European countries have not yet done.
She said that changes to the software used by Identity Malta had been implemented, while ensuring that security was in no way compromised.
With the update, said Farrugia, people will, as of tomorrow, be able to submit an application with Identity Malta in which they select the 'X' marker for their gender.
She explained that all that would be required was for the applicant to take an oath in the presence of a notary, which must be attached to the standard application.
"If the waiting time for a passport is currently 15 minutes it will remain 15 minutes," she insisted.
Asked whether any provisions had been made in cases where people were travelling to countries were the marker was not recognised, policy advisor Silvan Agius explained that while the marker was internationally recognised, people also needed to be aware of the situation as regards attitudes and laws related to LGBTIQ individuals in the country they were travelling to.