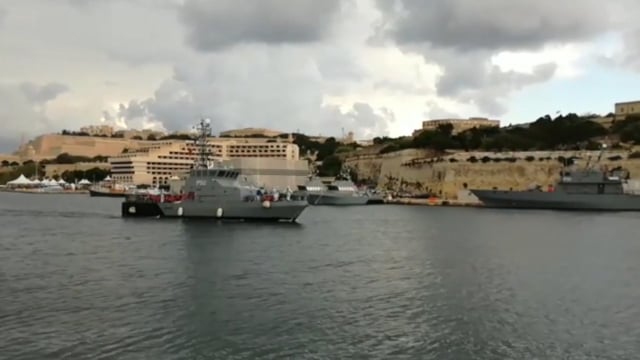 100 migrants and two corpses being brought to shore by the AFM
Updated at 1.45pm with patrol boat arrival
A group of 100 people, rescued at sea by the Armed Forces of Malta (AFM) on Wednesday morning, have been brought to Malta.
The army patrol boat made it to shore at the maritime base in Floriana at around 1.45pm. Two corpses recovered from the sea were also brought to Malta.
The government said that the rescue took place some 68 nautical miles south of Malta after the dinghy they were travelling on started to take in water.
The latest rescue is the fourth the Armed Forces conducted in just over a week.
A Maltese patrol boat picked up 114 migrants nine days ago, with another 61 people bring brought to Malta after being rescued on Monday.
The number of rescues carried out by the AFM have increased in recent months, after a decision by authorities to prevent humanitarian vessels run by NGOs from leaving Malta's ports.
The Lifeline - which is currently under investigation - the Seefuchs and the Sea Watch 3 are all currently blocked in Malta and unable to carry out any rescues.
Thanks to Maltese navy who saved 100 people from drowning today and recovered 2 dead bodies. @JosephMuscat_JM, will you also seize their ship for saving lives?

— Sea-Watch (@seawatchcrew) August 22, 2018