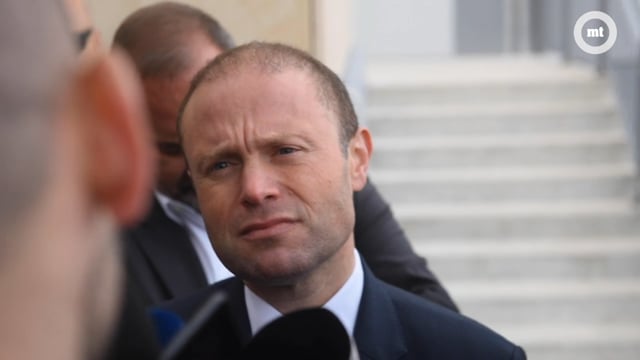 Joseph Muscat says there will be no changes to electoral law without Opposition's agreement
Vote counting proposals put forward by the Nationalist Party are being examined by the government, Prime Minister Joseph Muscat said.
He insisted there will be no changes to the electoral law without the Opposition's agreement.
Muscat was speaking at the end of the inauguration of money producer Crane Currency's new customer experience centre.
On Tuesday, the PN put forward proposals for additional safeguards to the new electronic counting system that will be introduced for the European Parliament and local council elections in May.
The PN has suggested introducing a manual verification of votes before they are scanned electronically to weed out invalid ballots.
Muscat said the legal changes put forward by the government were based on the Electoral Commission's recommendations.
"The impression we were given was that there was unanimity within the commission in favour of these changes," he said, adding that it appeared this was not the case or that there had been a change of heart.
"Government will not be putting forward changes to electoral laws without there being consensus with the Opposition… I don't think it sends a good message if there isn't agreement between the two sides," Muscat said.
The Prime Minister said government's experts were looking into the issues raised, including concerns about data protection, and were in touch with the respective authorities.
"Again, and I won't say yes and no at this stage, but from what I have seen, at face value there aren't too many problems standing in the way of us reaching an agreement, but I will leave it to my experts to examine [the proposals] and we'll take it from there," Muscat said.