Minister berates retired judge Bonello for attending anti-corruption protest
Family minister Michael Farrugia accuses PN of using '1980s tactics' to destabilise the economy • PN deputy leader Mario de Marco says Konrad Mizzi must resign as energy minister regardless of whether he is corrupt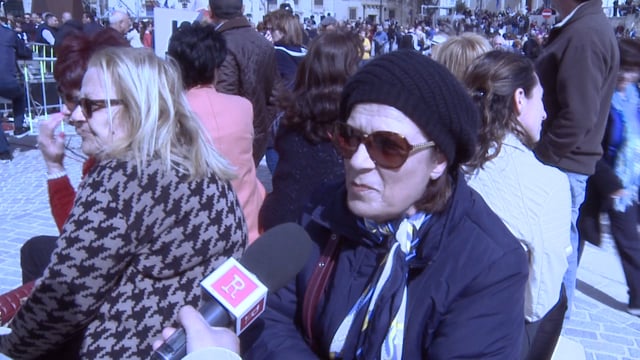 Protesters insist Konrad Mizzi should resign regardless of audit outcome
Family minister Michael Farrugia hit out at retired judge Giovanni Bonello for attending Sunday's protest against corruption, claiming it was unacceptable for him to be present at a "political rally".
"Bonello chairs the Drug Offenders Rehabilitation Board and is a consultant with Heritage Malta and he receives €50,000, so it was unacceptable of him to attend a political activity organized by the Nationalist Party," Farrugia said on Monday night's edition of Reporter. "How many judges attend political protests?"
His comments drew rebuke from PN deputy leader and fellow guest Mario de Marco, who insisted that the demonstration was a national protest and that Bonello has every right to freedom of expression.
Bonello, a former European Court of Human Rights judge, was appointed chairperson of the Drug Offenders Rehabilitation Board that was set up last year as part of the government's drug reform law. The board is effectively a drugs court that prescribes rehabilitation conditions to people caught with small quantities of drugs, except cannabis, for the second time in two years. The board has the power to refer repeat offenders to the Court of Magistrates if it feels that the conditions have been breached.
His presence at the protest was criticised by OPM aide Glenn Bedingfield, who wrote on his blog that Bonello used to act as lawyer in several court cases against the Labour government of the 1980s.
The discussion on Saviour Balzan's programme focused on revelations that energy and health minister Konrad Mizzi and the Prime Minister's chief of staff Keith Schembri set up offshore Panamanian companies for their offshore New Zealand companies in July 2015.
Farrugia accused the PN of trying to hinder progress and destabilise the economy, drawing parallels with tactics used by the Nationalist Opposition of the 1980s.
"We've seen this strategy before in the 1980s, with the PN writing books such as 'Is Malta Burning?' aimed at staining the country's reputation, and knocking on foreigners' doors to tell them to leave the country," he said. "I accept criticism, but I draw a line when the Opposition tries to damage the country's reputation in the European Parliament and abroad. Ultimately, this strategy doesn't harm the Labour government but the whole country.
De Marco retorted that 'Panamagate' is now an international scandal, with Mizzi's and Schembri's companies featured among 11.5 million leaked files from Panamanian law firm Mossack Fonseca.
However, Farrugia hit back that the PN cannot stomach the fact that they are in Opposition and that they had lost the last election by a 36,000 vote margin.
Farrugia reiterated what Joseph Muscat said in his speech on Sunday – that he will "take action" after viewing the results of audits into Mizzi's and Schembri's financial set-ups, irrespective of what the audits show.
"It is Muscat's style to evaluate all the facts before taking necessary action, and he has never shied away from taking decisions," he said. "If the audit proves that Mizzi had lied, then Muscat will sack him on the spot. If it proves that he was telling the truth, then Muscat will still take whatever action he sees fit."
He said that Mizzi was "politically naïve" when setting up his company but brushed off allegations of corruption and money laundering against the minister.
"There is no evidence that Mizzi had hidden any money in his company, and so far it appears as though he simply followed the advice of his accountants [Nexia BT]. He could have asked [PN executive president and Fenlex legal firm partner] Ann Fenech for advice, and she'd have recommended that he set up companies in the Isle of Man, the Seychelles, the British Virgin Islands, or Panama."
Mario de Marco dismissed Farrugia's argument, recounting how the Opposition had recently voted in favour of a draft financial services law.
"The continued success of our financial services sector depends heavily on its credibility and seriousness. Through setting up a company in a notorious tax haven frequently used by criminals to launder dirty money, Mizzi risked harming Malta's credibility."
He said that both Mizzi and Muscat must immediately resign – the former because it is "purely wrong" for a minister to open an offshore company and the latter because he has "lost moral authority" after failing to take action against his minister for the past seven weeks.
When questioned by Saviour Balzan on the PN's cries of corruption against Muscat, Mizzi and Schembri despite the absence of any tangible proof, de Marco responded that "the issue is not whether Mizzi is corrupt or not".
"Are there legitimate reasons for a person to open a company in Panama and then attempt to link it to bank accounts in Panama and Dubai? If he had truly set up the New Zealand trust to manage his two properties [in Sliema and London], then why does the trust not yet own either assets but only owns the shares of the company.
"The Panama Papers leak showed Mizzi's name side by side with third-world dictators, and the issue is no longer about whether Mizzi had millions of euro in his company, or whether he was corrupt, politically naïve or stupid. It is simply politically unacceptable for a minister to open a company in Panama."