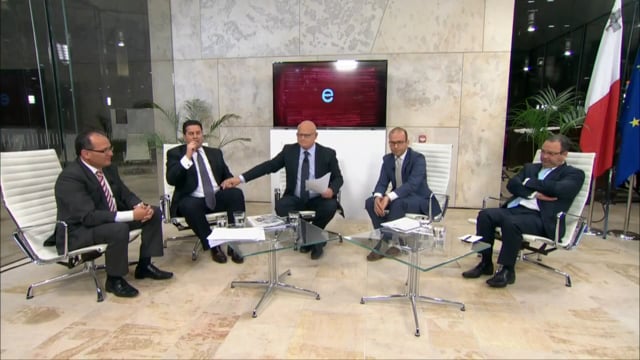 Prime Minister Joseph Muscat "will take a decision" on the political futures of energy minister Konrad Mizzi and OPM chief of staff Keith Schembri despite winning a no confidence vote, tourism minister Edward Zammit Lewis said.
"The Prime Minister would have exercised his prerogative to take a decision irrespective of the outcome of tonight's vote," Zammit Lewis said on Monday night's edition of Reporter that was broadcast following the Opposition's failed motion of no confidence against the government.
"His eventual decision was always going to be irrespective of the motion. He is currently analyzing the facts and listening to the people. The Prime Minister never had a problem taking the necessary decisions."
The Opposition had tabled a no confidence motion against the Labour government, following revelations that energy minister Konrad Mizzi and the Prime Minister's chief of staff Keith Schembri own offshore companies in Panama. Opposition leader Simon Busuttil argued that Muscat had "lost moral authority" after having failed to sack Mizzi and Schembri eight weeks after the scandal first broke. In his speech to the House on Monday, Busuttil specifically urged veteran Labour MPs George Vella, Louis Grech and Leo Brincat to vote with the Opposition.
However, the government won the no confidence motion with a comfortable 38-31 majority, with all Labour MPs voting against it.
Muscat told the press after the vote that his government's victory "isn't an excuse for inaction".
"Although nobody in the debate made allegations that [Mizzi and Schembri] broke the law, I believe that politicians should not only behave legally but correctly. I will take the necessary action when I have all the information I need to take an informed decision."