[WATCH] Mafia boss Matteo Messina Denaro arrested after 30 years on the run
Italian police arrest fugitive Sicilian mafia boss Matteo Messina Denaro at a Palermo medical facility • He had been condemned to life imprisonment over several murders, including the 1992 killing of judges Giovanni Falcone and Paolo Borsellino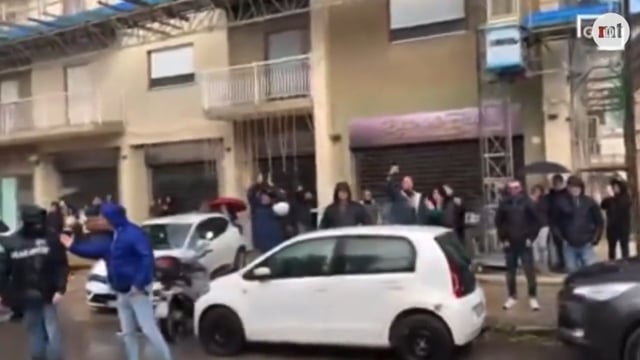 Italy's most-wanted fugitive mafia boss Matteo Messina Denaro was arrested by the Carabinieri after 30 years on the run.
His arrest took place on Monday just before 10am at a private clinic in Palermo, where he was receiving cancer treatment.
Messina Denaro, the son of a mafia boss who had been an ally of Totò Riina, the infamous Corleone boss, has been a fugitive since the summer of 1993.
He was tried and sentenced to life in jail in absentia over numerous murders, including the 1992 killing of anti-mafia prosecutors Giovanni Falcone and Paolo Borsellino. He was also found guilty of the deadly 1993 bomb attacks in Milan, Florence and Rome, and the kidnapping, torture and killing of the 11-year-old son of a mafioso turned state witness.
Messina Denaro was the last mafia super-boss still on the run. His ability to escape justice rivals that of Totò Riina, who had been on the run for 23 years before his arrest, and Bernardo Provenzano, who had been on the run for 38 years.
Italy's Prime Minister Giorgia Meloni described the arrest as "a great victory for the state".