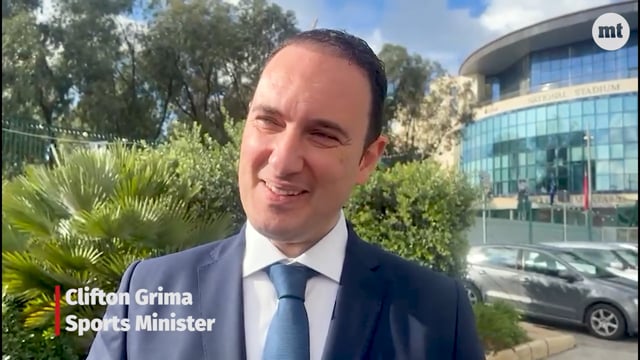 Clifton Grima would not personally do a Joseph Portelli but says it is the Malta Football Association's decision whether to accept the construction magnate's registration as a Hamrun Spartans player.
The Sports Minister was commenting on Portelli's decision to step down from Hamrun president to be able to register as a player with the club.
"Personally, I wouldn't do it, but one has to see what the MFA regulations are," Grima said when asked his reaction to the unorthodox move, which has been interpreted as ridiculing the game.
Portelli, 43, last week stepped down as president of the club, which is comfortably leading the Premier League table and is on course to win its second league title under Portelli's presidency.
The move has nothing to do with Portelli's football prowess but more to do with his vainglory in what appears to be a repeat of what he did last year at Nadur Youngster.
In April last year, Portelli registered as a player with his hometown Nadur Youngsters for their last game of the season against Kerċem Ajax. Portelli, with the shirt numbered '99', was brought on as a substitute towards the end of the game and scored from the penalty spot to enable his team to achieve a 1-1 draw.
The Sports Minister said there are regulations, in line with football governing bodies UEFA and FIFA, which the MFA has to abide by.
"The argument has to go beyond the individual in question and any decision has to be in line with the rules," Grima said.
Asked whether such a move ridicules the Maltese football scene, Grima replied: "It is not a question of whether the sport will be ridiculed, it is an issue that when an individual has a role, they have to abide by it. The regulations are there, and decisions have to be taken in line with those regulations, beyond the individual and if he is controversial or not."