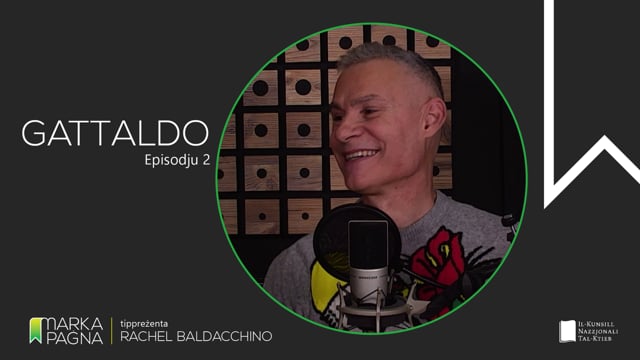 Rachel Baldacchino discusses with Gattaldo, Pierre J. Mejlak's collection of short stories, 'Qed Nistenniek Nieżla max-Xita' (Merlin Publishers, 2009). Baldacchino and Gattaldo debate the themes of love, disillusionment, destiny and Mejlak's play with memory in this collection, and then close the podcast discussing Gattaldo's own 'Il-Ġurnalista'.
Gattaldo studied Fine Art at the Accademia di Belle Arti in Florence. He worked as Art Director for advertising and photography throughout Europe and currently lives in London. Gattaldo is also a children's author and illustrator, published in the UK and the US. The Maltese-language version of his book 'Fearless, The Story of Daphne Caruana Galizia' is published at the end of 2022 by Midsea Books.
Books discussed in this episode:
Pierre J. Mejlak, 'Qed Nistenniek Nieżla max-Xita' (Merlin Publishers, 2009)
Gattaldo, (transl.), Immanuel Mifsud, 'Il-Ġurnalista' (Klabb Kotba Maltin, 2022)
Music Michael Azzopardi, 'Skrejjen' https://michaelazzopardi.xyz/
Markapaġna is produced by the National Book Council and aired in collaboration with MaltaToday.
Follow us on Facebook, YouTube or listen on Spotify and Apple Podcasts. For more information visit ​​https://ktieb.org.mt/.