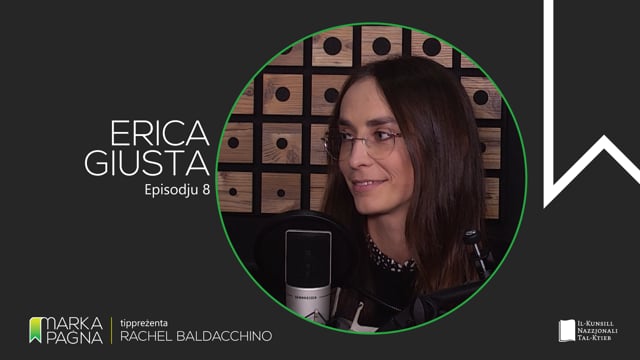 Rachel Baldacchino discusses with Erica Giusta, 'Decolonising the Maltese Mind: In Search of Identity' by Charles Xuereb, the latter's interesting perspective on colonialism, how colonialism affected politics, everyday life, and the community.
Erica Giusta is an architect and writer, Director of Innovation at architecture firm AP Valletta. She read for a MSc in Architecture for Sustainability at Politecnico di Torino (Turin, Italy), and holds a Post-Graduate Master in Media and Communication from the Il Sole24Ore Business School (Milan, Italy). In 2015, she joined AP Valletta, where she currently leads a portfolio of projects including research and development. Erica contributes regularly to a number of local and international publications, including Il Giornale dell'Architettura (IT), A10, New European Architecture (NL) and The Malta Artpaper, for which she writes about design, architecture and performative arts. She also recently co-authored the academic paper "Fort St. Angelo is not a billboard" for the Routledge Sustainable Heritage Handbook (UCL, 2022), investigating the effects of new media on the perception and conservation of heritage.
Books discussed in this episode:
Charles Xuereb, 'Decolonising the Maltese Mind: In Search of Identity' (Midsea Books, 2022).
Music Michael Azzopardi, 'Skrejjen' https://michaelazzopardi.xyz/
Markapaġna is produced by the National Book Council and aired in collaboration with MaltaToday.
Follow us on Facebook, YouTube or listen on Spotify and Apple Podcasts. For more information visit ​​https://ktieb.org.mt/.