[WATCH] Marsa drug arrests: 385 cocaine and 250 heroin wraps seized in night-time operation
Marathon arrests in drugs raid in Marsa, Naxxar and parts of Ħamrun for illegal immigration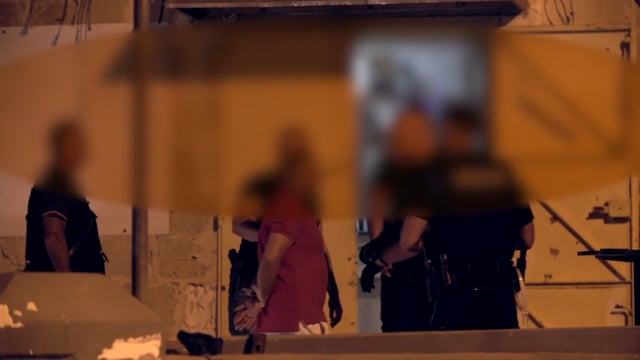 A night-time operation by the police drugs squad on Monday saw the arrest of persons connected to a drug operation at the Racecourse Bar in Marsa.
The operation focused on establishments, garages, and residences in Marsa, Ħamrun, and Naxxar following several days of investigations and observations on the garages located on Ġerrejja Street in Marsa.
Police said one individual was arrested for involvement in drug trafficking, where a search of the premises found a total of 385 cocaine wraps, 250 heroin wraps, and 45 synthetic cannabis wraps, all packaged for sale in small bags.
A connected search was made in a Naxxar residence where €10,500 in case, two vehicles, company documents, jewellery and mobile phones were seized.
A substantial amount of cash was also discovered in the same garage, along with a stolen motorcycle, metal bars, a knife, a significant number of mobile phones, CCTV cameras, and other items associated with drug trafficking.
The operation extended to various parts of Marsa and its surrounding, where 67 individuals were apprehended residing in Malta illegally. Police said the individuals will be repatriated to their country of origin or to an original point of EU entry.
Other arrests were related to prostitution, leading to the confiscation of €4,600 in cash.
Magistrate Dr. Leonard Caruana is leading the inquest.