[WATCH] PN and PD discussed possible legalisation of recreational marijuana
Beppe Fenech Adami: 'This is a very sensitive subject and we are aware there are many people who will be against the legalisation of recreational marijuana as there will be in favour'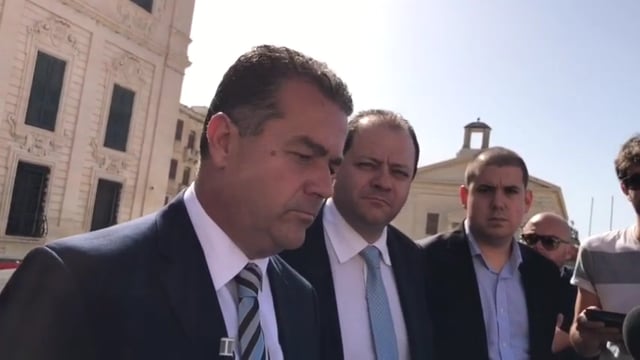 PN wants discussion on marijuana legislation
The internal debate within the Nationalist Party on the possibility of legalising the use of marijuana for recreational purposes included the Democratic Party, Beppe Fench Adami said this morning.
The PN deputy leader, who was addressing a press conference in front of Catille, said that it was evident that a serious nationwide discussion on the issue was necessary, as was the norm in all civilised countries.
The possibility was brought up on Friday by Prime Minister Joseph Muscat, which quickly found the tentative agreement of the Nationalist Party and Partit Demokratiku.
Fenech Adami insisted that he, like other party exponents, agreed with PN leader Simon Busuttil's call for an informed discussion on the matter.
"This is a very sensitive subject and we are aware there are many people who will be against the legalisation of recreational marijuana as there will be in favour," he said.
Shadow justice minister Jason Azzopardi and Tonio Fenech have both come out strongly against any possible legislation in favour of marijuana.
With regards to the election campaign, Fenech Adami said that a web of corruption had led to the government's downfall and early elections.
The reaction of prime minister Joseph Muscat, who chose to lie at every step of the way in a bid to defend his chief of staff Keith Schembri and minister Konrad Mizzi, characterised the past year of politics in malta and is continuing to feature in the Labour Party's election campaign, he said.
Fenech Adami said that the Labour administration had even chosen to tray and discredit a whistleblower who had claimed to have seen evidence that the secret Panama company Egrant belonged to the prime minister's wife, Michelle.
"The report in The Malta Independent yesterday confirmed that the FIAU had discovered a €1 million transaction to an account held by a politically exposed person," he said.
"I have no doubt the public is realising that these people are lying to protect themselves."