[WATCH] Muscat: 'Legalisation of recreational marijuana would not be a free-for-all'
'I look forward to a national debate on the legalisation of recreational marijuana. But let us not be under any illusion that this is going to be a free-for-all'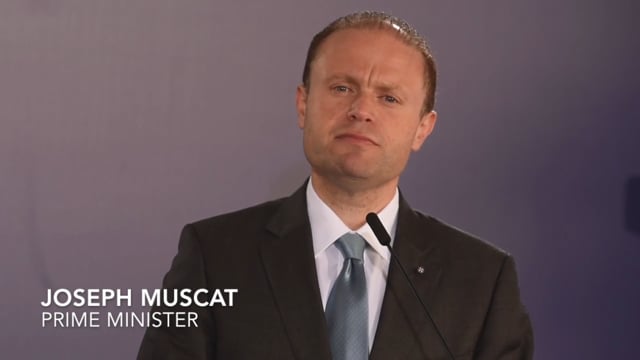 Muscat personally in favour of legalising recreational marijuana
Though personally in favour on the legalisation of recreational marijuana, prime minister Joseph Muscat said today he did not believe the issue should be decided by politicians or bureaucrats, but through a national debate to determine the will of the people.
Muscat, who was addressing a press conference in Marsa, welcomed the words of Nationalist Party leader Simon Busuttil who said yesterday he was open to a frank discussion on the matter.
"I look forward to a national debate on the legalisation of recreational marijuana," he said. "But let us not be under any illusion that this is going to be a free-for-all."
On the offshore accounts held by his chief of staff, Muscat said that it had been established that most of those accounts and companies had been opened before the last election and while Keith Schembri was still a businessman.
"I have made it amply clear that he was wrong in the case of his Panama accounts, but with regards to the others, I dont think one can say anything."
On the legalisation of prostitution, Muscat said he was increasingly worried on international reports labelling Malta as a centre for sex slave trade and as a country where women were brought over to be forced into the sex trade.
The prime minister also denied he had lied about there not being any Swift transfer records linking him or his wife to the secret Panama company Egrant and said he had not seen any reports showing the contrarybwas true.
Earlier, Muscat said that a new Labour government was committed to continue strengthening pensions across the board, and will also be encouraging and incentivising investment in private pensions schemes.
"In this case, the possible contribution will be raised to €2,000, with a possible maximum €300 on tax credits," he said.
Muscat said the Labour Party was willing and able to provide details of all its proposals and not wait for 100 days after the election, as the Nationalist Party was doing.
Muscat said the government had already taken unprecedented strides in increasing pensions across the board, with the lowest single contributory pension boosted by €11.
"We had also given widows and widowers the right to keep the full couple's pensions if they had paid enough national insurance," he said.