[WATCH] Busuttil: 'Criminal complaint against my sources must have been filed by Muscat's puppet'
After Muscat's denial, Simon Busuttil insists PM's 'puppet' must have filed criminal complaint against people who exposed alleged kickbacks by Keith Schembri to Adrian Hillman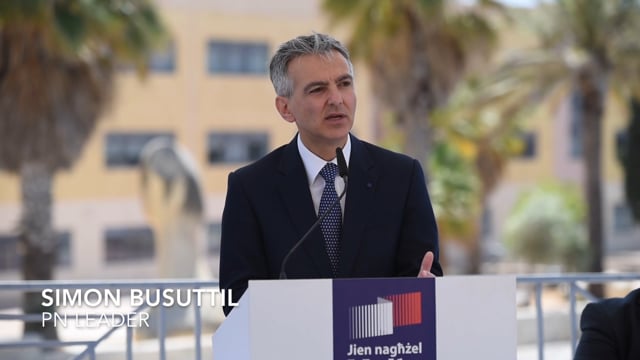 Simon Busuttil: People who expose government corruption will be treated like heroes
PN leader Simon Busuttil said that a criminal complaint against the people who exposed the alleged kickbacks by Keith Schembri to Adrian Hillman must have been filed "by a puppet of Joseph Muscat".
Responding to journalists' questions at a press conference in Qormi, Busuttil said that he hadn't personally seen the criminal complaint he had spoken about on Friday but deduced that the Prime Minister's hand must have been behind it.
"I certainly didnt file the complaint to the duty magistrate myself, and neither did anyone from PN or PD, so who else could it have been?" he said. "I would imagine that Muscat would have been smart enough not to write it himself, so it must have been one of his puppets."
At a political activity on Friday, Busuttil warned that the duty magistrate had received a criminal complaint to take action against the people who gave the PN leader details that the Prime Minister's chief of staff Keith Schembri had paid €650,000 in kickbacks to former Allied Group managing director Adrian Hillman.
He didn't reveal who filed the complaint, but pinned the blame on Muscat, accusing the Prime Minister of trying to intimidate people who expsoed criminality. However, Muscat and Schembri denied filing such a criminal complaint and accused Busuttil of lying to deceive people and create instability.
"I never said that Muscat had filed the criminal complaint himself, but that he had used it to intimidate those people who were courageous enough to come to me with the information," he said. "To those people, I tell them to hold out until 3 June, when they will be treated as heroes and not as victims, and when criminals will be investigated and treated as the criminals they are."