Elections live-blog • Labour victory sees Muscat retain power with majority of over 38,000
ELECTIONS 2017 LIVE BLOG • Scale of victory of Labour is now estimated to be at over 38,000
9am The counting hall in Naxxar is a centre of buzzing activity as activists and counting agents get ready to start the lengthy process of counting the votes of some 92% of the Maltese electorate.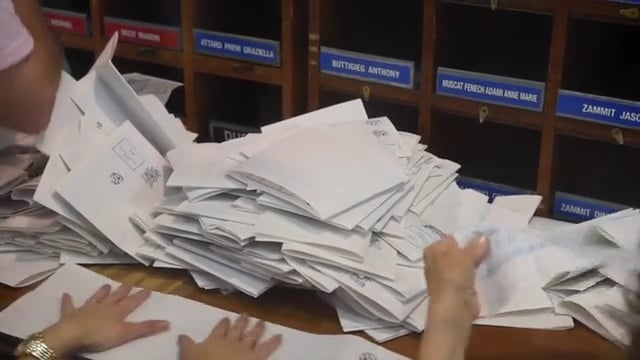 Awaiting 10am: is the voter turnout an indication?
Ballot sheets are being sorted and organised in batches of 50 and placed face down.
Counting is expected to start after 10am. Counters will then start taking out each individual ballot sheet, lifting them up high enough for party agents behind the Perspex wall to see the vote.
Each individual number 1 preference will be placed in the selected candidate's pigeonhole, to be counted finally after all number 1 votes have been sorted.
A crucial point at this stage is the sampling exercise taking place by party agents. As the votes are shown, they mark down the votes on chits which are then delivered to the party desks, who extrapolate the results.
Usually, a sample of 50 to 100 ballot sheets from each ballot box often delivers an early estimate of the final result.